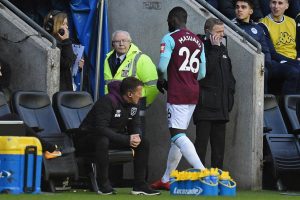 Angelo Ogbonna has spoken of his shock that his teammate Arthur Musauku was caught spitting at an opposition player declaring him to be " such a nice person off the pitch."
He said: "I'm surprised that Arthur could do something like that and I think everybody, including the manager, is surprised.
"It happened and he has apologised already. I think it's not like him because he's a nice person. On the pitch, I didn't see anything, so for me it was so difficult to judge. He's good guy. He made a mistake and he has to take the responsibility."
Musauku could be looking at a lengthy ban on the sidelines if the FA deem his offence to be worthy of the full six-game ban that such actions can warrant. Yesterday the West Ham defender made an apology to players, staff and fans on the official website.