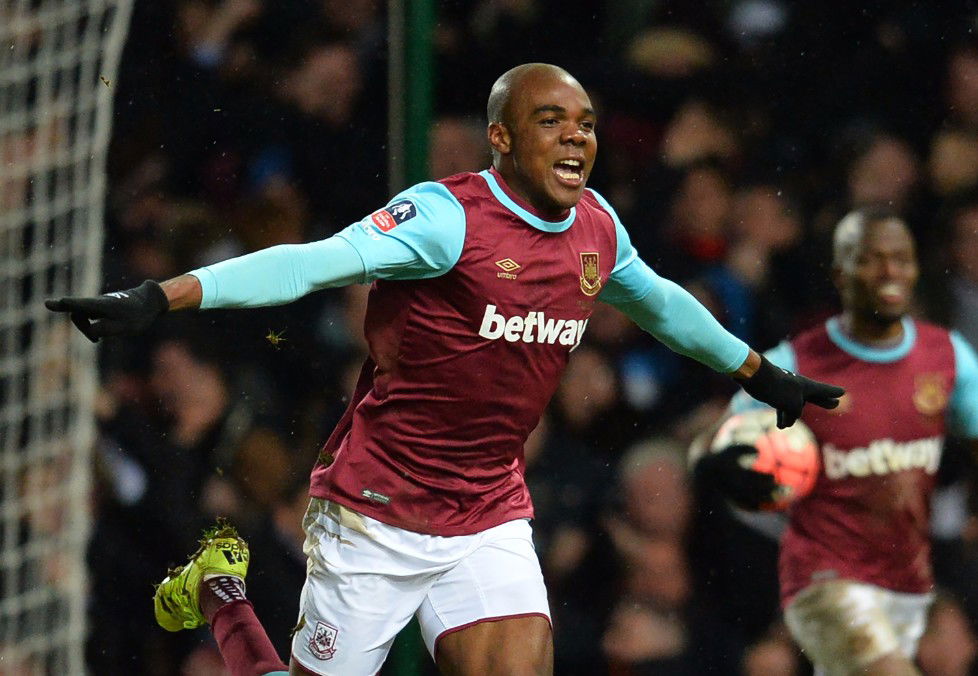 Angelo Ogbonna made the sort of seamless return to the Hammers team most fans might have expected against Chelsea.
And a player who was once being linked to any number of clubs – but is now leading contender for Hmmers of the Year – demonstrated again his incredible importance to the  defence.
There was no shade of ring rustiness despte him having missed the first two games of the restart and again he was in excellent form dealing brilliantly with the often fast moving Chelsea front line.
It was always a slight worry that after a while out Tammy Abraham may prove more than a handful for the Italian but – as has been the case so many times this season – he looked bang on top of the job.
He was obviously delighted to return with a win on what was probably the best game we have seen anywhere since the game restarted at premier League level.
And discussing the victory at https://www.whufc.com/news/articles/2020/july/03-july/ogbonna-we-will-get-results-if-we-keep-performing-well he said: "What a game!. I think we started really well. It's not easy to get back and play after three months. We needed a little bit of luck and, against Chelsea, we had it. 
"In this moment, we need to win the games and stay together and stay up. More than winning the games, we need to perform. When we perform like we did against Chelsea, we get results.
"Some parts, we played really well and some, not. But it's not easy to play every three days. We had the chance to prepare for the game against Chelsea for a week and I think it was really good. It was a good three points."
He continued: "I think the team played really well. We prepared really well for this game and we really wanted to win this game. I want to talk about everyone – even the boys than came on from the bench. Yarmo scored and Jack Wilshere did really well. 
"Manuel Lanzini hasn't played for a long time and it wasn't easy for him, but he did well. Pablo Fornals too! It's difficult to pick any player from this game and say something wrong about the performance."
For the Italian, Wednesday's match marked his first outing in Claret and Blue since the restart, and Ogbonna admitted to finding life without football and training difficult during the COVID-19 lockdown, which prevented professional players from working with their teammates and coaching staff.
The centre-back is hopeful his minor injury issues are now behind him as the Irons focus on the remaining six matches of the Premier League season.
"I couldn't wait to get back! I've been unlucky I think, since we restarted. It's not easy for players like myself or Issa Diop to be out for three months without getting treatment or things like this. We are tall and running on the streets, which is hard, and you get injuries, which is unlucky."
A quick turnaround means a trip to the north east to play Newcastle is next for David Moyes' Hammers, meaning a potential battle for Ogbonna against an old teammate in Andy Carroll.
The powerful striker returned to his hometown club last summer after departing West Ham but Ogbonna knows Carroll isn't the only dangerous outlet in the Magpies' squad, as the Hammers seek another vital victory.
"It's not just Andy Carroll," he added with a smirk. "It will be tough. We're playing away at Newcastle and it will be totally tough. 
"I think it will be tougher than Wednesday's game. We need to focus and recover as quick as we can. We need to perform."