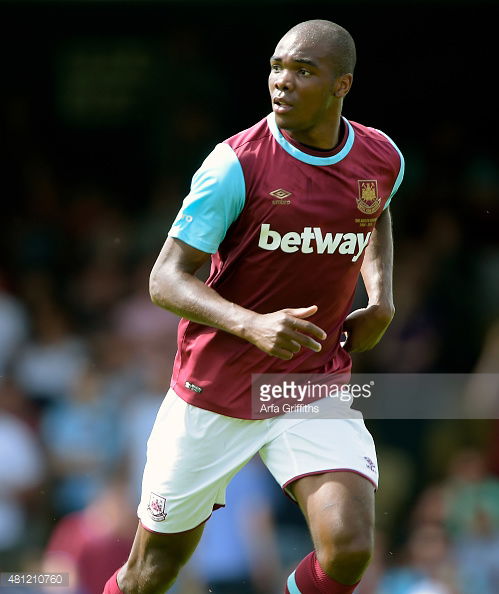 Angelo Ogbonna's form this season has been outstanding and despite being dropped he has shown himself to be entirely professional , performing to peak limits alongside both Issa Diop and – on Saturday – Fabian Balbuena since being recalled.
He was in fine form against Chelsea and if we continue in the same "they shall not pass" mood against Wolves tomorrow evening a further three points could be on the way.
His return after a month's absence following the Everton defeat at Goodison Park saw him score against Spurs before becoming part of the first clean sheet in 10 games against Chelsea.
Now he's looking forward to the game against Wolves tomorrow night conforming that – as the manager had insisted – nothing would change in the normal routine and approach the backroom staff have adopted.
Later this morning the pre-match presser is due to be held and with Issa Diop available after suspension it will be interesting to see which swap the manager will make at central defence.
Speaking at https://www.whufc.com/news/articles/2019/december/03-december/angelo-ogbonna-things-can-change-quickly-premier-league Oggy said: "The mood [amongst us] is high. Even before the Chelsea game the mood was good because we knew that we could do it, so it was right for us to step up, and now we are just looking forward to the next game.
"Nothing really changed beforehand. We continued to do the same things because we believe in what we were doing before. I think the most important thing was for us to stay compact and do it in the same way.
"I think that result can help us a lot, but we need to be focused for the  game against Wolves and know that things are going to turn around. The way we work and the way we prepare the team is the right way, and I think we have to continue with that."
He added: ""You've four points between us and the Europa League, and we're four points above relegation. This is the Premier League – it's the best league in the world.
"Of course we'll be totally realistic. We are under a lot of pressure, but it's the same pressure as when you are in the Europa League spots because it's the Premier League and no matter what, you know one second you can be in one position, and the next you can be in another position.
"You have to be focused. Every team, every game is hard; this is the Premier League. I'm focused on the next game because it was really important for us to get the three points against Chelsea – so the next goal is to work and win.