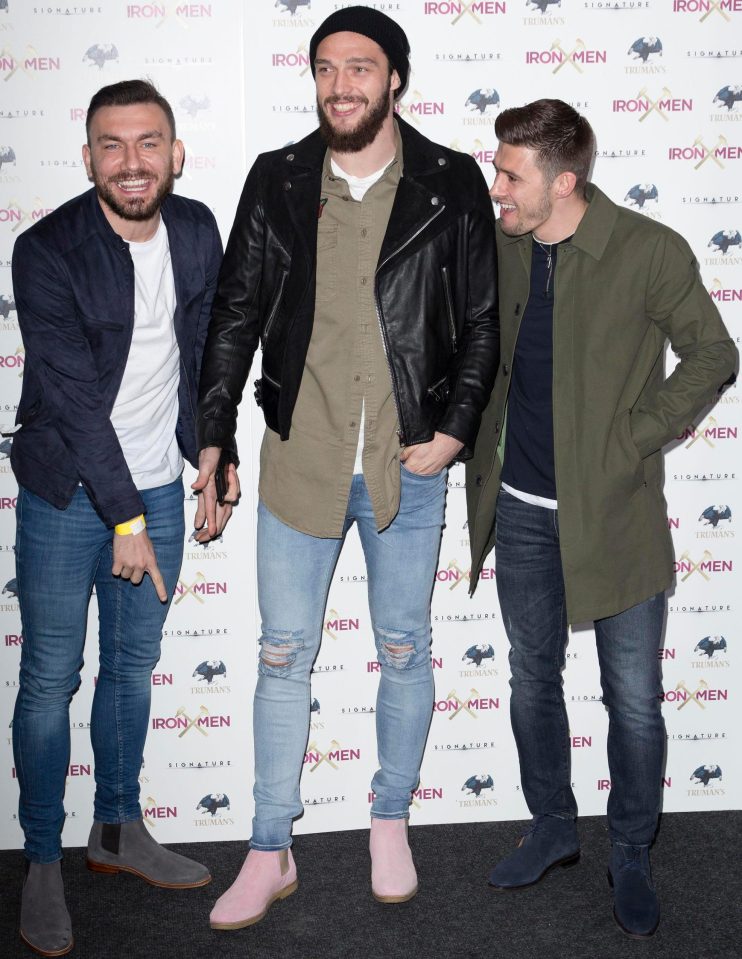 Andy Carroll is bang in the centre of the headlines again –  probably for all the wrong reason.
For the big man turned up at the Iron Men premier in Mile End wearing a ghastly pair of PINK  boots.
He may have been noticeable by his absence over the last few weeks but there was no chance of that being the case at the Genesis Cinema Mile End. His shoes were unmissable
Robert Snodgrass wore similar boots but the new signing decided that a more tasteful grey was his order of the night and as shown in the picture took no time pointing the finger at AC..
The 75 minute movie is now available at the club shop-retail and web and all Digital platforms including itunes in 43 countries.