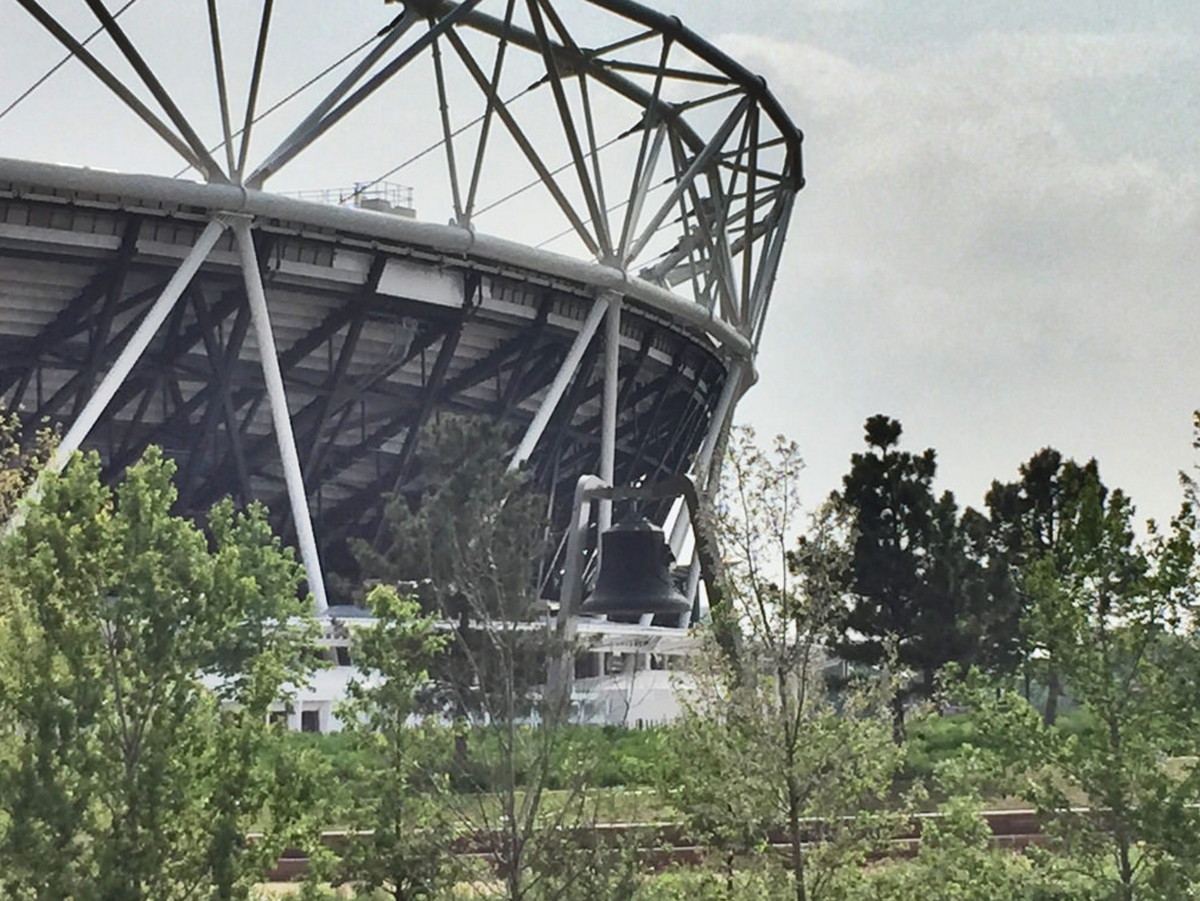 The £1million Olympic bell has been re-installed in the Queen Elizabeth Olympic Park just outside the stadium in Champions place. The bell will never toll again due to concerns it is so loud that it will disturb residents living nearby.
The Olympic Bell was commissioned and cast for the 2012 London Olympic Games, and is the largest harmonically-tuned bell in the world.The bell is cast in bronze and is two metres high with a diameter of 3.34 metres, and weighs 22.91 tonnes.
The Whitechapel Bell Foundry, a few miles from the Olympic Stadium, was commissioned to make the bell in 2011.
The bell has the lowest tone in the world – a sound that can be heard for miles around – and was first rung by Sir Bradley Wiggins during the £27million Olympics Opening Ceremony in 2012.
The London Legacy Development Corporation (LLDC) paid to re-install the 23-ton bell, however, it will be purely ornamental as it is feared that the sound would be so loud that it would be totally unbearable for anyone living in the area.