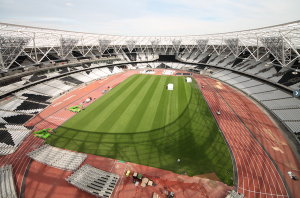 A new state-of-the-art pitch will be installed at the former Olympic Stadium with work scheduled to commence at the end of February. The pitch used during the 2015 Rugby World Cup has been ripped up and work has begun to prepare the ground for a new one to be laid.
A new Desso Grassmaster pitch will be installed in February and March ahead of the 2016-17 football season which starts in August!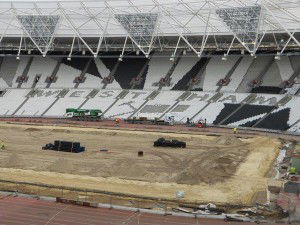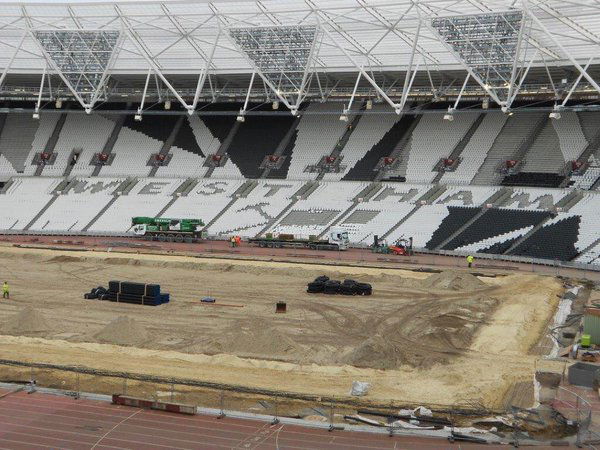 Desso GrassMaster is a mix of artificial and natural grass and is regarded as the top choice for Premier League and Championship football clubs. The artificial grass fibres are injected 20 centimetres deep, and cover about 5% of the surface. While the grass is growing, the roots intertwine with the artificial fibres. The designers claim this anchors the field to create a solid, even structure with good drainage and 'playing comfort'.
West Ham have been using Desso Grassmaster pitches at the Boleyn Ground since 2002.
These pitches typically cost between £500,000 and £1m to install and are used by the majority of Premier League clubs in addition to stadiums like Wembley and the Millennium stadium. The cost of the relaying a second Desso pitch will be funded by the Stadium owners E20 Stadium LLP. A new Blue running track will also be installed as final works to prepare the former Olympic Stadium continue.