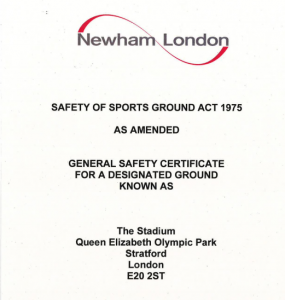 The former Olympic Stadium is still restricted to a capacity of 54,000 for football games despite claims that capacity has already been increased to 60,000.
ClaretandHugh has obtained a copy of the all-important safety certificate issued by Newham council to French stadium operators London Stadium 185 Limited.
The safety certificate was re-issued just over two weeks ago and is valid for 12 months, yet it clearly limits pitch events including football and rugby to a capacity of 54,000 while athletics track events are limited to a capacity of 56,000.
Version 5 of the certificate was issued on 20th May 2016 and signed by Newham council on 25th May 2016.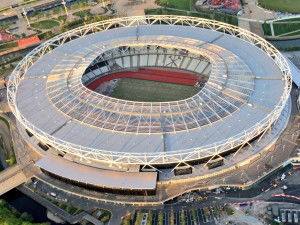 On 24th March released a statement saying "In conjunction with the London Legacy Development Corporation, Newham Council and Stadium operators LS185, West Ham United are delighted to announce that the former Olympic Stadium will now boast a capacity of 60,000 for Hammers matchdays."
West Ham have since boasted having 52,000 season ticket holders and when you include a 3,000 away fan allocation and a 3,000 general admission requirement from the Premier League you get to the  number of 58,000.
We know the Juventus pre-season friendly game on 7th August is limited to a capacity of 54,000.
Claret and Hugh asked the press offices of LLDC and Newham Council Ham to comment whether an application has been made to increase the capacity on the safety certificate to 60,000 before the start of the Premier League season and how long that process would take. After eight days we have yet to receive a reply.
Sources close to club have since told Claret and Hugh that they understand a new application is underway but nothing can be confirmed until it is agreed by Newham council.