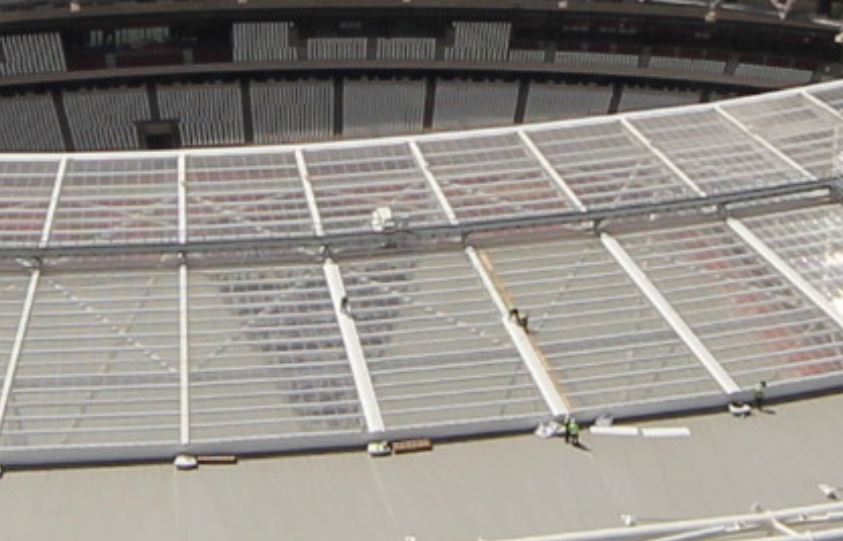 New images appear to show the Olympic Stadium undergoing yet another modification to its £190m new roof.  In 2014 costs to rebuild the roof soared by £36m after the conversion hit complications. At the time,  stadium joint owners LLDC said "We have agreed to increase the value of the Balfour Beatty contract by £35.9m to £189.9m."
Last year there were renewed concerns over leaks to the world's largest cantilevered roof after sudden downpours during the Anniversary Athletics weekend in July left spectators getting soaked in their seats.
The latest work on the massive roof appears to show extra thick ribbing being installed between the large sheets of polycarbonate to prevent leaks between the large see-through panels.
There is no indication of what this latest modification will cost the stadium owners E20 Stadium LLP who have already forked out £277m on the overall stadium conversion.  The additional roof ribbing is likely to cause a more pronounced shadow pattern on the pitch during the summer but at least West Ham supporters will remain dry.