The latest live images from the Olympic Stadium rebuild show seats re-installed in the lower tier, the running track uncovered and sand being laid in the preparation for the pitch being laid in the coming weeks.
Construction firm Balfour Beatty and their subcontractors are currently working around the clock to get the Stadium finished before the first stadium test event scheduled  in five weeks time on the 19th July.
Construction will then stop between the 19th July and 7th November to allow test events and the Rugby world cup to take place. The lower tier of the Olympic Stadium will be rebuild again after November to include retractable seating which will include the introduction of some non white and black seating.
During last week's Supporter Advisory Board (SAB) West Ham said "It has been confirmed that the design and colour of the seats at the new stadium will change after the autumn's Rugby World Cup"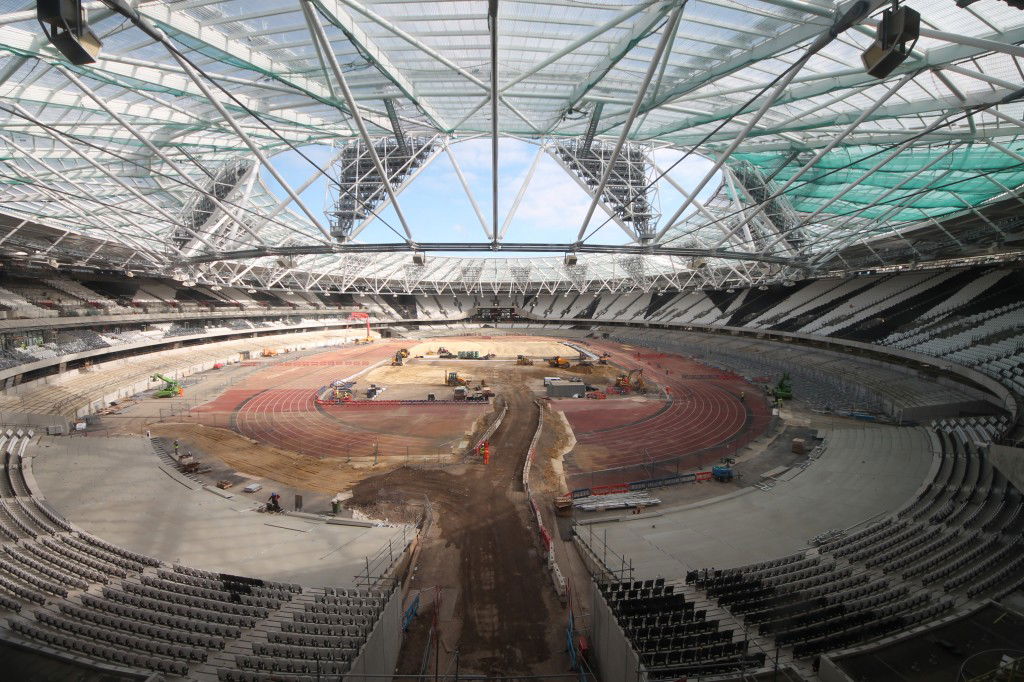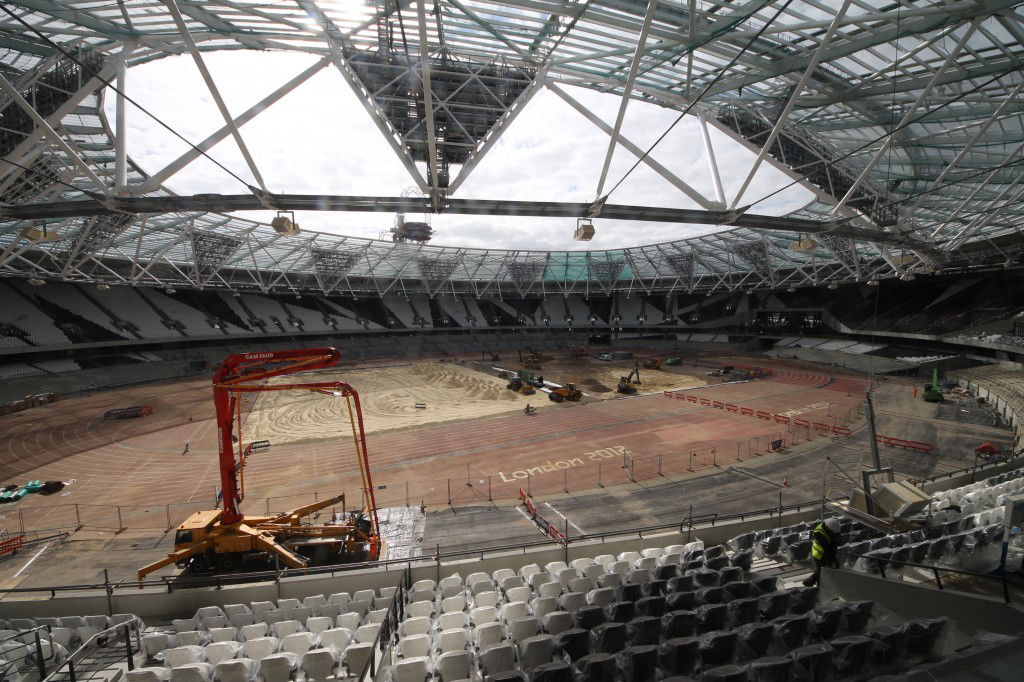 View the latest images here https://www.lobstervision.tv/home