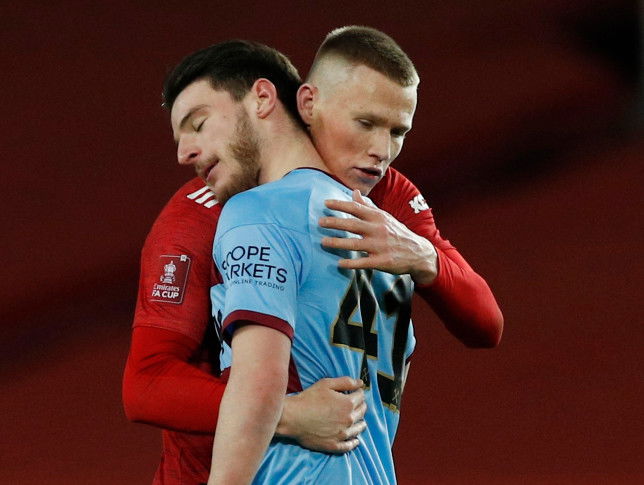 Declan Rice is again being linked with Manchester United in speculation which is as off the wall as we have ever heard in this  saga down the months.
According to 90min the Old Trafford club will offer one of Jesse Lingard, crock Phil Jones and ageing Nemanja Matic for the Irons crown jewel.
Jones is hardly required anyway given we are going for Craig Dawson and Matic is of no interest whatsoever.
The Hammers midfielder has enjoyed a genuinely brilliant season at the heart of the Hammers midfield and is one of the untouchable members of a team that could be playing Champions League football next season.
He said only a few days ago that this is the best Hammers teams he's played in and there is no suggestion whatsoever he wants to leave.
A close friend also revealed in one of the many other stories he would have no interest in moving out of London anyway!
In their report 90 mins claim the club are willing to offer one of Jesse Lingard, who is on loan at the Hammers and has made a real impact, Nemanja Matic, or Phil Jones plus cash for the player.
That money would tally up to £50m apparently, which is about half of what Rice is worth and wouldn't come anywhere close to convincing David Sullivan to talk to the club.
The players would also want over £100k p/w, so we'll chalk each this one up as absolute nonsense.
Pay it no mind! It's about as off the wall as anything we have read since this absurd saga began.