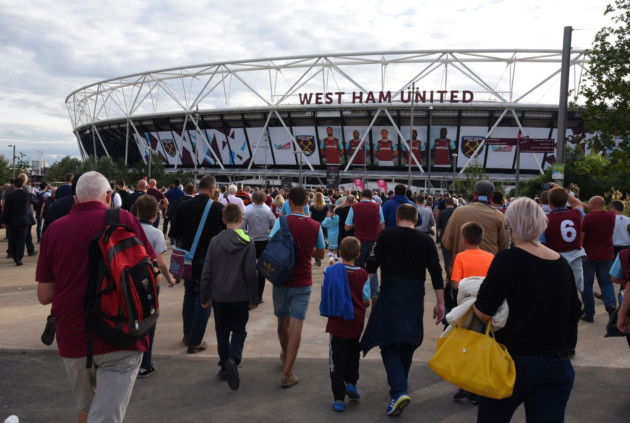 It's easy to swim with the tide – too easy….and no challenge whatsoever.
My personal experience over a long life has been that you learn your lessons in the hard times and you remain true to your beliefs unless there is a very good reason not to and you then find a way of thoughtfully changing things.
As I read through the forums I note those swimming with the current problems inside West Ham rarely entertain another point of view and do not see the words: " I see your point…but" when confronted with another take.
It's a social media thing probably.
The moans cover such as:
O Board out
O Manager's crap
O Players don't care
O We're going down
O Liverpool fans are putting up a banner saying GSB out
O Lack of vision
O Lack of infrastructure
O Former players are board lovers for saying "stop the protests til the end of the season"
None of that may stop us entering the Championship and those who say otherwise are half and fully mocked for saying so.
My own position -before going any further – is as straightforward and has been repeated many times:
O We need Karren Brady out and a new CEO in.
O We need a proper director of football to develop a vision for the club
O and should there be an offer in the region of £300 to £350 million rather that £500 million for West Ham then it should be be given serious consideration.
Protest has its place but not, in my view if – as former players say – it will be unhelpful to the team's chances of staying up.  That's all that matters right now. They know!
I don't care who the owners are so long as West Ham prosper but I'd really like to know how those who are desperate to see the current owners move on see it happening.
Let's assume they say: "Ok we're off" today. Noone knows how it would happen, who would come in EVENTUALLY so where do we go from there and what happens in the meantime while it happens. I don't know – someone tell me please. Would it improve anything.
My own view is  a radical rethink is required on the infrastructure of this club  and that if it doesn't happen we are in a lot of trouble.
Newcastle had their problems last season – results have changed things; Manchester United have their problems and Arsenal aren't looking so clever this time around.
It's natural to get angry…it's natural to whinge and whine. That's football but those fans swimming with the  tide need to ask one question of themselves and the board need to ask themselves a few.
Are we helping the team stay up…are we helping? If they are happy with their answers whatever they may be fine but I think I know what my own might be.
Oh and just to repeat again :  I don't like the stadium or match day experience. It's alien to my time as a fan of the game and would have preferred us to stay in Green Street.