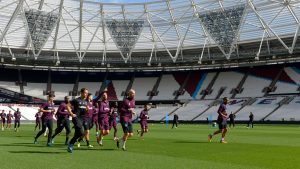 West Ham families will be heading to an open training session at the London Stadium today to watch David Moyes put the first team squad through their paces at a free Family Fun Day
You can secure up to four free tickets for an open training session at the centre of a day full of activities for all the family.
Players take to the London Stadium pitch from 11.30am (turnstiles open at 10am).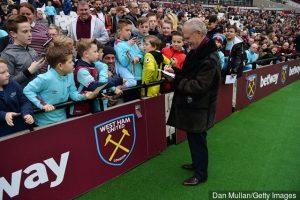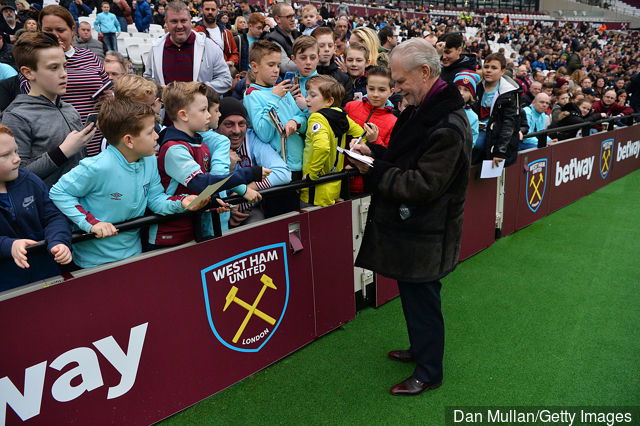 Alongside the on-pitch training, West Ham will also have music, videos and entertainment on the giant screen, and live competitions on the day to win some great prizes.
There will also be a Fan Zone on the Community Pitch next to the stadium which will open at 9am. This year's Fan Zone will be bigger and better with more inflatables, face painting, 5-a-side football and more! Mascots Hammerhead and Bubbles will also be there to add to the fun.
You can still secure your place online by clicking here –
If supporters are unable to print their tickets, The Ticket Office will be happy to help. Visit the Ticket Office from 9am on 3 April, where your ticket will be printed for you.