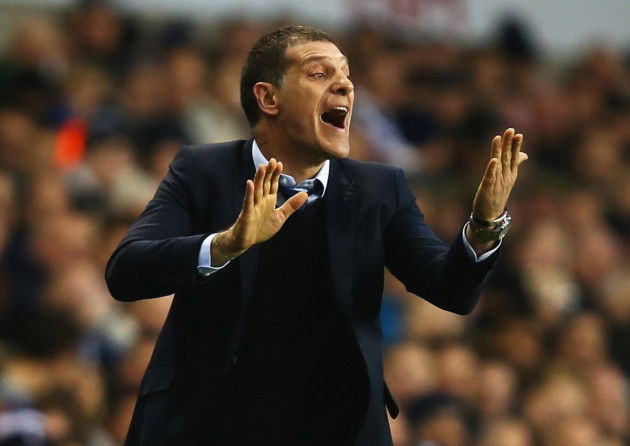 Slaven Bilic has declared himself happy to have enjoyed an international break after a "good month for us."
The manager has seen some pressure lift over recent weeks and talking to the official site said: "It was an enjoyable break, of course."
"International breaks make teams more cautious .Nobody wants to lose, because that defeat stays with you for a couple of weeks, because you have to wait at least two weeks to make up for it.
"We had a few thing s to sort out. First, we had to sort out the defensive part of our game and get some points and, to be fair, we did that because we got seven points and we are also through in the [Carabao] Cup.
"From five games, four league games and one cup game against Bolton, we kept four clean sheets, which was very good for the confidence, not only for the goalkeeper or the back four or five, but for the whole team. It was a good month for us."
And he believes there's now big reason for optimism adding: "It is very important to say there are a lot of reasons why we should be very optimistic now in this situation.
"It is not only because we have seven points, not only because we got the confidence back, not only that we kept three clean sheets in the last four [Premier League] games, but also we have some players back."