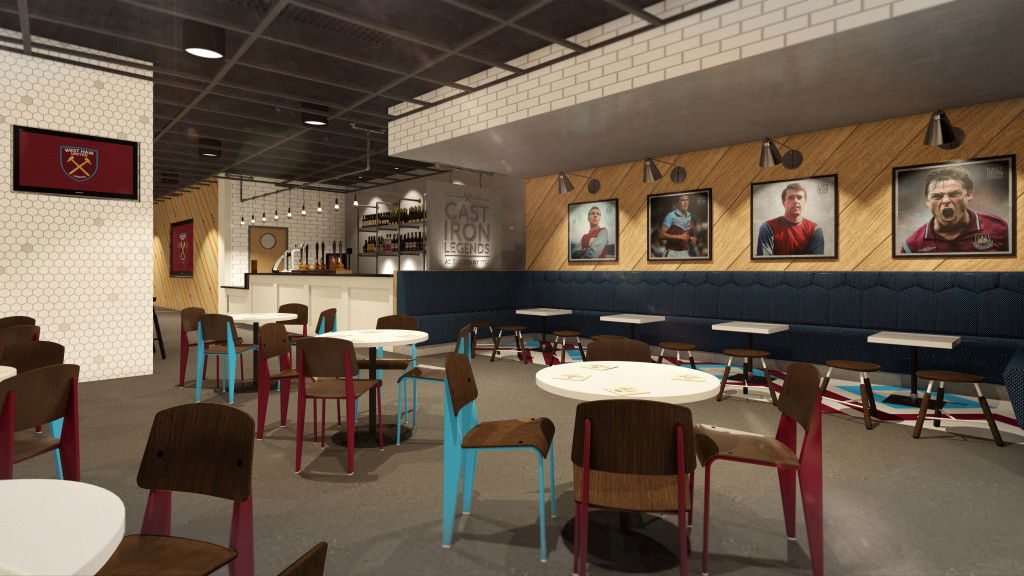 Love it or hate it, the fact is we live in a footballing world of  "corporate hospitality."
It goes with the territory in the Premier League of 2015!
And in launching details of the new Olympic Stadium 'Boleyn Pub' – at prices most of us may not want meet – West Ham are merely replicating what's already available at Upton Park.
What we are talking about here is a low level corporate hospitality package and it's nothing new – there have been various packages available at the club for years.
Obviously, the scheme is targeted at the better off and will no doubt be greeted with dismay and scorn by many but it really is the way of the world I'm afraid.
After all It's not being forced on anybody and for myself  I wouldn't accept such a package if it was offered as a freebie. It makes football feel more like a social function rather a 90 minute roller coaster ride alongside your mates.
It's not part of what I know and not something I hanker after in any way. Quite happy to sit in the crowd and join the queue for the half time refreshment!
However, if there are people around – as there obviously are – who want to eat "traditional East End food" (really?), grab a half time beer, be handed a programme and sit on the halfway line for £2616  in year one and just over £2000 thereafter that's up to them!
We can be as contemptuous as we like about them and would have every right to be were there not going to be a  variety of other bars and coffee "shops" around the stadium serving drinks and food at prices more suited to our 'rockets.'
I was told this afternoon that will certainly be the case and although it's still under wraps, various forms of entertainment are being planned. Nobody should feel deprived!
Let's not go crazy about a low level hospitality package for those who for reasons best known to themselves want to spend their hard earned on it.
A free progamme, a beer? Most of us can live without that I reckon but it's up to them.
COYI!