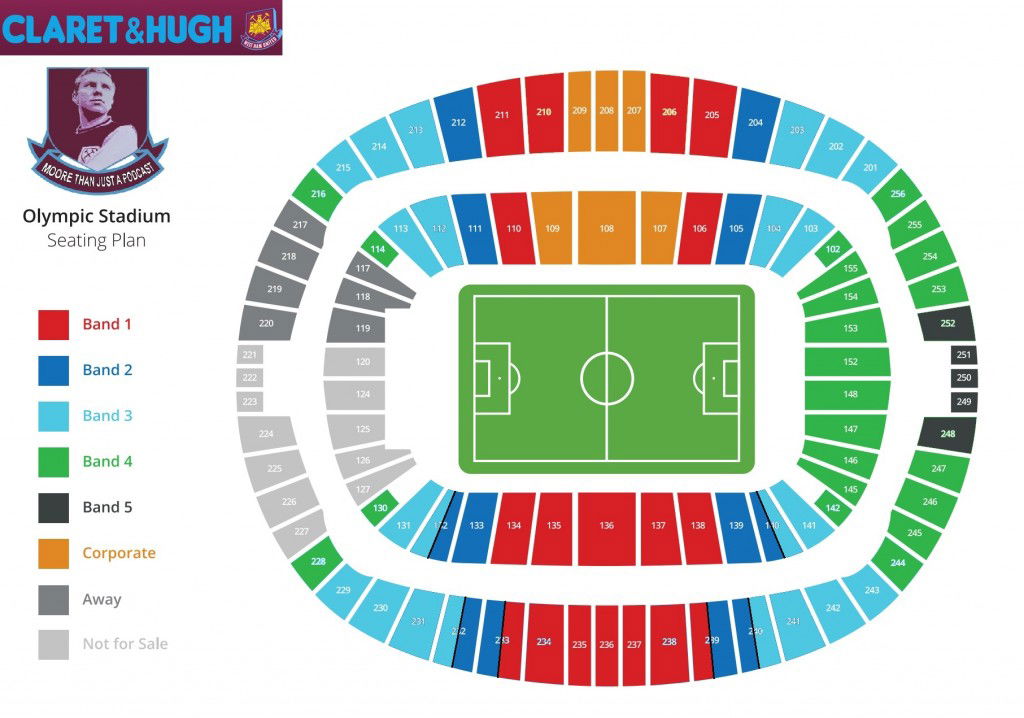 A lifelong Hammer and keen ClaretandHugh follower reckons the reason the Hammers are delaying the release of the official OS seating plan is because they may be unsure of it themselves!
Percy Parry- tweeting on the issue raised by CandH over the last couple of days – declared: "@ClaretandH "Surely that's just a guesstimate Hugh? Club will adjust the bands according to demand."
We have always made it clear there is a certain amount of guesswork involved despite accurate feedback from the fans.
But the suggestion West Ham themselves are uncertain of how things will pan out would appear to carry  a degree of credibility!
When we asked the club when the plan would be officially unveiled we were told: "We have just been trying to ensure that every season ticket holder has the opportunity to have their personal appointment with an adviser and get the information they need about their seat selection first hand and in the proper context."
We were uncertain how the release of an official plan itself relates to the booking of season tickets themselves assuming the plan had been drawn up. We received no response when we posed the question.
The club may indeed have a seating plan written in tablets of stone but if so we really can see no reason why it hasn't been published. It's hardly top secret material.
Percy's suggestion that the club are  perhaps planning it based on the reservation centre demand , may or may not be right but it is certainly an interesting take on the 'delay.'