The Olympic Stadium Seats are on the move for the first time. Following the completion of the athletics event over the weekend, work has started moving the retractable seats forward to be closer to the pitch.
This image posted online by Matthew Wheele on Tuesday shows the first middle section behind the goal moved forward leaving a permanent section in concrete which will not be used in football mode. The black seats in this photo will screened off when football is played.
Retractable seating will be used for the first time for Rugby and the first event scheduled for 29th AUgust when Barbarians take on Samoa.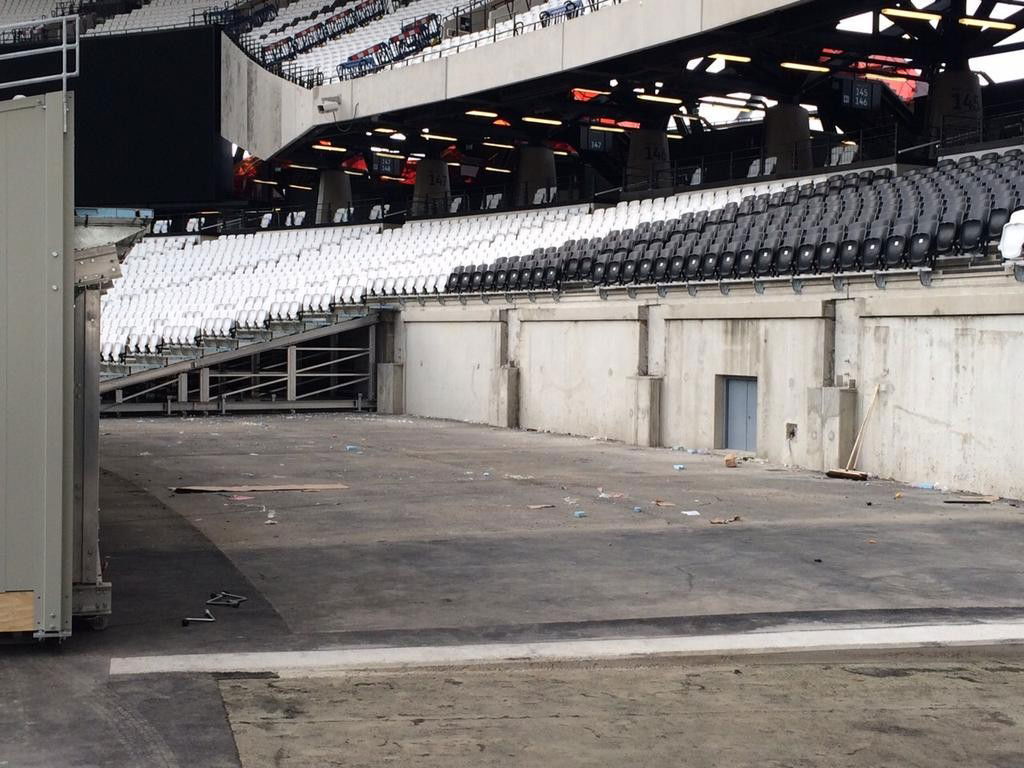 The image below shows what the seating will look like when all seats are moved forward.