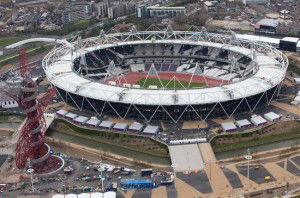 Renewed claims have arisen this week that West Ham could be investigated by the European Commission that it will be receiving state funding when it moves to the Olympic Stadium in 2016.
The Guardian newspaper ran a story yesterday on the back of a Freedom of Information request from Charlton Athletic Supporters Trust who have been campaigning that the rental agreement between West Ham United and LLDC be made public.
There seems to be a much wider problem across much of Europe with regards to state funding of football. Eighteen months ago the European commission started an investigation into seven Spanish clubs including Real Madrid and Barcelona.
Fellow La Liga teams Osasuna, Athletic Bilbao, Valencia, Elche and second-tier Hercules are under investigation. Real are alleged to have sold training ground land to the City of Madrid at an over-inflated price of 22.7m euros.Valencia-based clubs Valencia, Hercules and Elche are alleged to have received state-backed loans up to 75m euros.
In response to the renewed Guardian claims yesterday a West Ham spokesman said: "West Ham United is confident that its agreement with the LLDC complies with all relevant UK and European legislation and categorically does not constitute state aid.
"Indeed, the European Commission looked into a complaint in relation to our move to Queen Elizabeth Olympic Park in 2013 but 'decided not to further pursue' the matter.
"The club was selected as anchor concessionaire following a fair, transparent and robust process that was open to any group or organisation in the country. Out of the four proposals submitted, West Ham's was selected as it delivered a sustainable and viable future for the Stadium and, crucially, provided the best return for the taxpayer.
"The agreement with the LLDC will see West Ham make a substantial capital contribution towards the conversion works of a Stadium that it may only rent for up to 25 matchdays a year, pay a multimillion pound annual usage fee, as well as offering a share of food and catering sales from its supporters.
"The worldwide draw of hosting the most popular and watched football league in the world in such an iconic venue will add value to any sponsorship and commercial agreements related to the Stadium, which the public purse stands to further benefit from.
"It is clear that the linking of the naming rights to West Ham United generates real cash value for the LLDC. Without West Ham United, the Stadium would continue to cost the taxpayer millions of pounds a year.
"With us, the public purse will see a return on the hundreds of millions of pounds that were committed to build the Stadium, long before West Ham's association had begun."