By Joshua Southon
A Twitter poll launched during and after the latest defeat has shown that over 90 per cent of voters want David Moyes sacked immediately.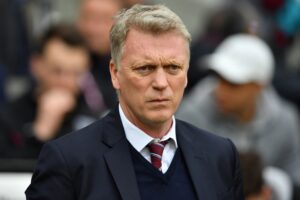 The results can be seen below in the poll launched by
@hollseey which has so far attracted 633 votes at the time of writing.
After five successive Premier League defeats it is a wonder he is still in charge and with Leeds away next it could very easily become six before, we go to Brentford in the FA Cup.
Following that it's Wolves away but word is the board intend to given him until the end of January before making any sacking decision.
The poll shows, however, that the fans have firmly made their minds up despite two successful seasons under the Scot.
Truth is, whether people like it or not that's all history and as is always the case. That was then and this is now when the only thing that matters is results.
You still have time to vote in the
@hollseey poll which will run until tomorrow ( Sat) evening

So what are we saying? Make a change now or give it one more game?