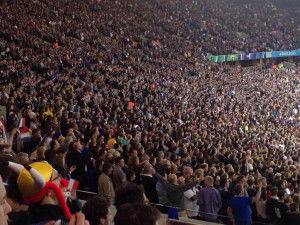 West Ham had a record breaking day in the Ticket Office yesterday with over 9,360 supporters renewing their season tickets at the London Stadium for next season.
The number is a new record for the club and accounts for eighteen per cent of the current fifty-two thousand season ticket holders. A club insider explained that previous renewals at the Boleyn Ground amounted to just a few hundred on day one of the renewal window.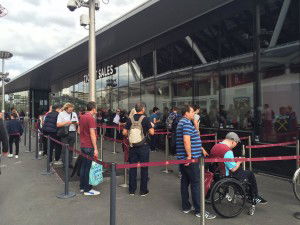 Many of the early renewals are being driven by the promise of priority of relocation within the London Stadium on a first come, first served approach. Interest-free credit for four months subject to a £30 admin fee and a low-interest loan at 6% over ten months (down from 19.9%) are also helping to spread the financial pain to supporters.
Around 3,000 band 5 season ticket holders each of which pay £289 per season were required to pay two years upfront but they will not have an automatic option to relocate.
Reports that current away season tickets will not receive priority have been dismissed by the club as simply not true. We have been told that current away season ticket holders will receive priority if they sign up before the May deadline with the remaining allocation being sold on a first come, first served basis. However the club say the allocation of 500 in the away scheme has never sold out in reality.
Season tickets holders will be able to both upgrade and downgrade bands in the relocation window subject to availability of seats elsewhere. You will first need to renew your season ticket at the current price and if you are successful with your band downgrade you will be credited back the money to your bank account.
Upgrades from junior to adult will be permitted but upgrades from junior to adult will not be allowed. There are 10,000 Under 16 season tickets and these will under go an identity verification process before the beginning of September.
In a snap poll yesterday on social media 61% said they would renew their season ticket with 39% claiming they would not.