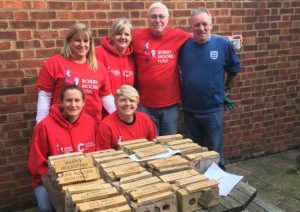 Volunteers have sorted through over one thousand memorial bricks from the Boleyn Ground in a bid to reunite them with loved ones. The bricks, many of which have been inscribed with names of fans who have passed away, were saved by the company in charge of demolishing the Boleyn Ground.
Donna Heuerman, whose son Jonjo has raised thousands for the Bobby Moore Fund, said the family were contacted by the demolition company about the bricks, located on the Trevor Brooking stand.
"At the end of last season, we were messaged by the demolition company who offered to give Jonjo 10 seats to auction off, which raised £1,800, they contacted us again to say they had all these memorial bricks and didn't know what to do with them." said Donna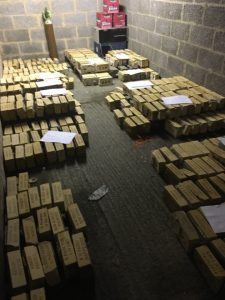 "The demolition company have been really careful, taking that part of the stadium down one brick at a time. They couldn't save them all, but hopefully we can return some to loved ones. We were expecting to have around 200, but when we got there yesterday we ended up sorting through around 1,000."
The second Boleyn Ground memorial wall, on the corner of the Betway stand, has not yet been dismantled but it is hoped the bricks can be rescued from there as well.
"The demolition company have been great in trying to save the bricks, they could have bulldozed both areas without a second thought."
She explained that a collection point will be set up at the Supporters' Club in Castle Street, next to the former ground, between 10am and 7pm on Saturday.
Anyone wanting to claim a brick should bring either the original purchase certificate or ID.
The full list of names are due to be posted on Jonjo's website and the Boleyn Brick Salvage Facebook page this week.
Donna added that a small donation to the Bobby Moore Fund in exchange would be appreciated.