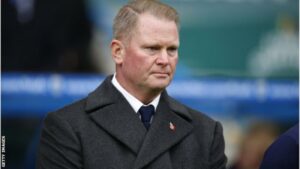 A new warning that football could be heading for destruction has come this morning following agent Barry Silkman's prediction in Claret and Hugh that 60 per cent of the clubs could be wiped out.
Silkman explained that agents, owners, players and the rest of the game could be in serious meltdown as a result of Covid19.
Those who believe – and, unbelievably, there are a few out there – that all the problems are being overstated heard it here from the agents side yesterday.
And this morning Huddersfield owner Phil Hodkinson has made it crystal clear that the game was we have always known it is now under the most serious of threats.
And he has pulled no punches whatsoever in  making his announcement of the fate that could be waiting to engulf the game should – as Silkman explained – football be played behind closed doors for the rest of this season and the next.
Speaking to the BBC  @https://www.bbc.co.uk/sport/football/52790371  he said: "The problem is not whether we finish [this] season or not, it is what happens after that."
Having previously owned National League North side Southport, Hodgkinson has experience of the hand-to-mouth existence of many lower-league clubs.
He added: "If we don't come to an agreement there will be no football pyramid. There are clubs I know of that are only still trading because they are deferring wages and [tax] and other creditors. They will need paying at some point
"There is an absolutely real, stark probability that if something isn't agreed now within football to ensure all clubs can pay their bills and get through to the point where income is resumed, you will be looking at 50 or 60 clubs ceasing to exist. Genuinely, I am talking about that many."