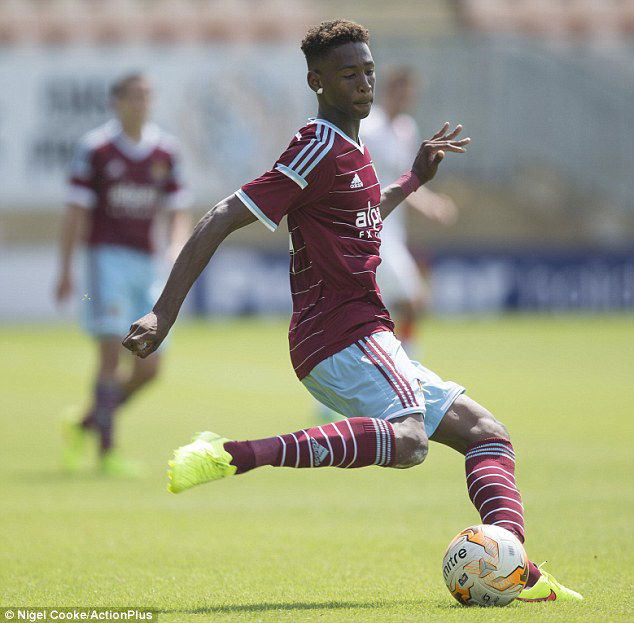 Reece Oxford was given the incredible honour of captaining the West Ham Development match at the tender age of 15 against PSV in the Premier League International Cup at the Boleyn Ground last night – an unheard of achievement!.
This is the latest sign that the club are determined to keep hold of their highly rated centre back by raising his status and opportunities at West Ham.
Reece will turn 16 a few weeks time on 16th December and that could bring renewed interest in some of the top four clubs in securing him into their future plans.
He has been heavily linked with a move to Arsenal and it is claimed that the Gunners want Oxford to join on academy terms ahead of next season before securing him to a professional deal when he turns 17 next year.
Arsenal will explore the possibility of handing Oxford a contact that automatically turns into a professional deal on his 17th birthday on 16th December 2015.