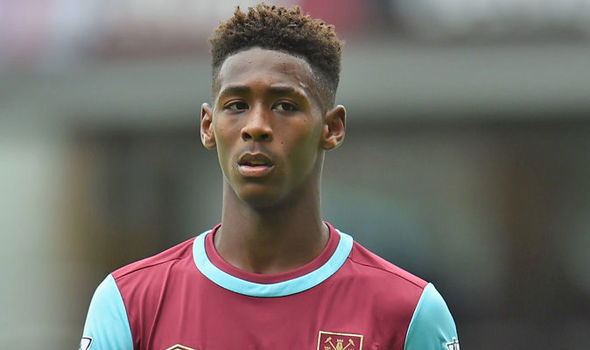 Reece Oxford is becoming perhaps the saddest Hammers story since – dare I mention his name – Ravel Morrison.
ClaretandHugh learned last night that the boy thought most likely to succeed has become a member of that unfortunate "what on earth happens to them next" club.
In the end the experience of making him a £20k teenager on signing a new deal has turned out to be one of those mistakes which leave you gawking and wondering where it all went so wrong.
This is the same Reece Oxford who the media took great joy out of linking with Arsenal, Man United and City, Liverpool and any other big six club they could reasonably convince the public may be interested.
Now we discover him on loan at Augsberg – 14th in the Bundesliga – where he has appeared just seven times since making a winter loan move when Manuel Pellegrini explained he wasn't part of his plans.
Oxford, oddly, followed up from what was clearly a weak position declaring he didn't want to be at the Hammers anyway …hmm! Perhaps not the wisest move in the circumstances.
Speaking to ClaretandHugh last night a very senior source said by email that Augsberg – hardly among the more glamorous European names – have a €4 million  (£3.4m) option on the youngster which they are yet to activate.
We are talking a player here who was being linked with £15m plus moves a couple of years back as a teenager.
It's unusual for any manager to be so blunt about one of his players but Pellegrini said at the time of Oxford's loan opportunity:  "He is a player that has already played in the Bundesliga and he has an option to continue improving, going on loan or sell, I think he must do it because he needs experience."
It doesn't get a lot more forthright than that and has us all considering what might have been and why Reece finds himself at this point.
SAD!