By Hughie Southon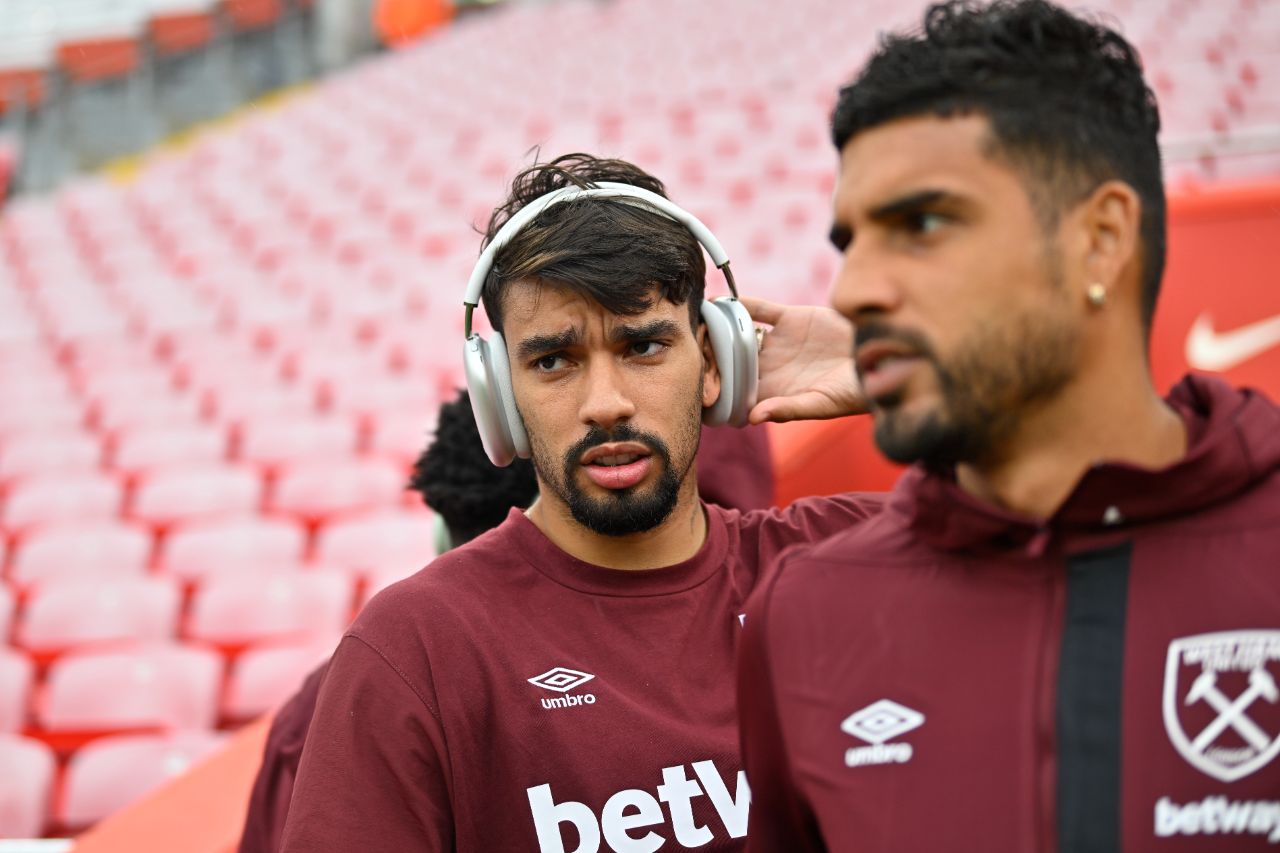 Lucas Paqueta reckons West Ham are evolving into a fine team after the performances against Liverpool and Manchester City.
That he is very much a part of it is clear but the Brazilian is too modest to mention the obvious and is delighted with the way the squad is progressing.
Despite having the shadow of irregular betting probe going on over his head he gets better and better as the season progresses.
Yes, we were beaten 3-1 again by a very good Liverpool team but this was a West Ham team creating chances against one of the very best outfits in the league and coming out of the game with more positives than negatives.
Although their meetings with Manchester City and Liverpool both ended in 3-1 defeats, Paquetá has seen plenty to leave him feeling very encourages about the future.
We did after all take the lead against City before a sensational header saw Jarrod Bowen level things on Merseyside. That takes a lot of doing by and tam.
No points, but the confidence remains high according to Paqueta, whose tricks, shimmies and turns, were high spots of both games.
He told www.whufc.com: "It was a tough game. We knew how strong Liverpool would be. [The loss] is annoying though because we did have chances to win the game, just like against City.
"We need to keep our confidence up, though. We're playing better, our game's evolving. We're disappointed with a loss against Liverpool so that's a sign of how we've come on.
"We were good in both games and we had chances to win. We didn't win – that's part of football but we're showing improvements that we're competing against these teams and having chances to beat them.
"Now it's back to training hard day-by-day so we can come out on top in our next challenge.
Paquetá played a key role in Bowen's fourth goal of the season, and agains linked up with the No 20  picking out the No20's initial probing run with a delightful lofted pass.
He said: "Jarrod a great player and I think we're understanding each other more out on the pitch – we've been playing together for a year nowd.
"I think he realised in the moment what I like to do and I realised how he likes to make his runs. So I'm happy that's working out for us, I'm happy for him and his goal. Now we need to rest up for the next game."
Paquetá is also delighted to have the likes of James Ward-Prowse and Edson Álvarez alongside him, and he hailed the impact of all the new boys in the team's positive startto the new campaign.
He added: "They're brilliant players, no doubt. It's always good to play with players who understand you, who get the ball on the ground and play football.