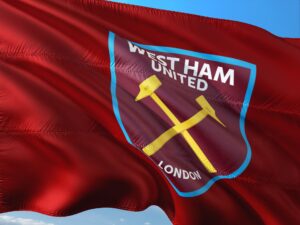 David Moyes is hoping that he will see star signing Lucas Paqueta in a variety of roles as the team battles from its current position and hopefully towards the top half of the table.
The £50 million signing (plus extras) – like the rest of the team right now – is battling to show his best as results go against us.
As things improve, Moyes is hopping the star quality he has bought in the player comes right to the fore and. that like Dimi Payet before him, we see the sort of creativity which lifted us out of our seats.
Ralking to reporters the manager said: "I think when we bought him, we saw him as a ten or an eight, if you want to put in footballing terms, he's played in other roles as well.
If you look at the second game, I think he played off the left in the second game for Brazil, so he's a sort of multi-talented positional player who can play in several different roles and I think we are getting used to him and he is getting used to us.
Maybe in a few weeks' time, we will see him more as a number eight. Maybe we will see him as a number ten or 11. Us getting used to him and him getting used to us.
If he was coming into a team in really good form then it would be a lot easier to see him. We are asking him to come in and help us at the moment.
He's done some good things, but I think also, he needs to get used to the pace of the Premier League and not get caught on the ball, which happened to him a few times last week.