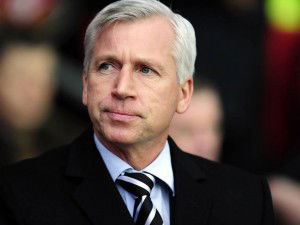 Alan Pardew has declared that  Sam Allardyce's contract situation is very much a two way street.
As the Hammers boss heads towards the end of the season with no guarantee of a new deal  the Crystal Palace manager said: "It is not just what the club want to offer Sam. It is what options Sam has too, I am sure.
"That coming together is not just one party – it is two. Sam has got himself in a great position – he has had a great season."
And as he heads into the game Pardew is optimistic after winning all four away games during his period in charge.
He said: "We can have a positive mind set away from home. We are scoring goals. We are going to take that to West Ham. West Ham will have a little bit of a hangover from that last minute goal [against Spurs].
"That will be playing on their minds near the end of the game. They have conceded three or four late goals so we have to try and lean on things like that."
Pardew led West Ham to the 2006 FA Cup final during his three-year spell in charge at Upton Park. "I have still got some staff and ex players who are still there.
"And there is the connection with Newcastle now with Kevin Nolan and Andy Carroll. I just think it is a great stadium for football – the atmosphere and the way the crowd get involved in the game, it is a bit like we have here.
"It is an emotional ground. I hope they will be able to transfer that to the Olympic Stadium – I think that is going to be important to West Ham.
"Obviously they are going to get more revenue from moving but what they can't lose is that special kind of atmosphere that you can create there.
"There were some magic nights there – Ipswich in the playoffs, games against Arsenal. Those memories will never leave."