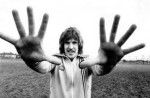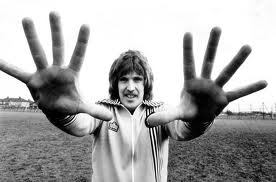 In his latest exclusive blog for ClaretandHugh Hammers goalkeeping legend Phil Parkes explains exactly how good Declan Rice is and  compares him not only to Bobby Moore but a player who is still recognised as the greatest to step onto a football pitch.
By Phil Parkes
I don't wanna talk about Joe Hart anymore!
The latest error in last night's match is absolutely everywhere and rightly so. There's nothing to say about it other than repeating my view that he should never have been brought into West Ham – he's a busted flush!
Instead, I want to talk about Declan Rice, the finest young footballer to come out of our club or any other in years and years and I don't care if anyone accuses me of piling pressure on him because this is one young man who can handle it…and some!
Yes, he is a Bobby Moore lookalike in terms of composure, tackling ability and use of the ball. He is so calm and composed – three players in one with his ability to move into midfield on either side of the field.
I love this kid and am going to go further and even liken him to the young Manchester United player who is still remembered as the ultimate footballer – Duncan Edwards.
Duncan died in the Munich air disaster at the age of 22 – one of the famous Busby Babes who even then was seen as one of the greatest players ever to grace the game.
Am I over the top, no I don't think so. Declan has absolutely everything and to be performing as he has been so early is a wonderful thing to see.
It's going to get better and better for him and how he was missed by the England international set up is staggering.
I don't believe the same will be true of world clubs and would fully expect that he is already being monitored and watched by the best.
What are we gonna do when the big clubs – and I mean the really big clubs like Real and Barca – come in because I am convinced they will eventually. Declan Rice will not be going under any clubs radar. He's the best I've seen for years and years.
He's 19 years old and plays like a 29 year old – never flustered, never bothered and the most natural leader and captain you could wish to see.
And remember he is playing in the toughest position in the team, against some of the best strikers in world football. In a season such as the Hammers suffered it's brilliant that we have a kid like this one to talk about and enjoy. The world truly is at this young man's feet.
As for Joe Hart – he needs to start moving them a bit quicker!