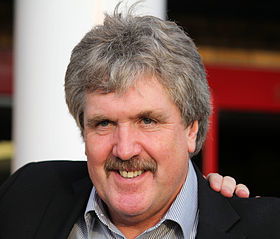 Exclusive
Phil Parkes has waded into the discussion over whether Joe Hart should be a realistic target for the Irons this summer and made his feelings crystal clear.
Big Phil – who justifiably carries the title of "best goalkeeper in Hammers history " for many issued a brutal assessment of the stopper in warning Slaven Bilic and the board against buying or loaning the stopper.
Hart is on a reported £100k wage a week and would make a massive dent in the club's budget at a time when strikers are the priority.
And Parkesy declared: I've never really rated him – he makes too may mistakes and I remember the Torino chairman summing  his time at the club on loan.
"He said: 'Joe Hart was okay but I really wasn't expecting him to make as many mistakes as he did while he with us."
Parkes added: "There really aren't that many decent keepers around anymore and Hart was probably the best of a bad bunch. I really can't see how the Hammers can justify spending that sort of cash on wages for him."
Parkes believes the goalkeeping position has almost become forgotten with clubs focused on strikers and top midfielders.
He said: "To be brutally honest there are very few seriously good keepers around anyway. Were the club interested in buying one then Burnley's Tom Heaton would be a punt. I like him but I imagine his club would put a silly price tag on him.
Fraser Forster at Southampton is another who has been mentioned but he's another who can be error prone so we are probably as well off sticking with what we've got.
"Adrian and Darren Randolph are very similar and I guess the pre-season will decide who starts the season although as the man in possession  Adrian is favourite."