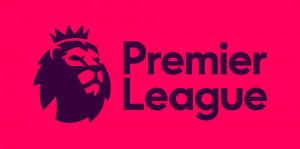 The Premier League today continued it's public relations disaster on behalf of the game it is supposed to represent
The clubs met today and  remain committed to finishing the 92 remaining fixtures of the current season whilst not discussing a deadline by which time the action should resume.
Clubs were expected to debate a 30 June deadline to resume play but instead discussed "possible scheduling models".
At a time when the government have extended lockdown by the another three weeks whilst ruling out the possibility of the same again, football – UNLIKE ANY OTHER SPORT – insists that it will ensure that uncertainty reigns over the game.
Do we hear cricket, golf, horse racing moanin, groaning and unable to handle the situation? NO!
At a time when thousands have died and others are being infected, the Premier League can't bring itself to do the decent thing and say: "This season is over – we'll start afresh with the new one when all is well.
The harsh reality is of course that until a vaccine is found that could be a long time yet it seems the PL – money driven of course – is somehow believing that a safe time to complete the season will arrive before that.
It won't and all sensible people now it.
As a result football's image becomes more and more stained with all of us on the outside far more concerned with the dead, dying and our own self preservation.
In their pathetic statement following a meeting today the bosses said: " In common with other businesses and industries, the Premier League and our clubs are working through complex planning scenarios.
"We are actively engaging with stakeholders, including broadcast partners, and our aim is to ensure we are in a position to resume playing when it is safe to do so and with the full support of the government.
The health and well being of players, coaches, managers, club staff and supporters are our priority and the League will only restart when medical guidance allows.
"Today's shareholders' meeting provided an opportunity to discuss possible scheduling models. It remains our objective to complete the 2019-20 season but at this stage all dates are tentative while the impact of Covid-19 develops."
Leagues are currently suspended until 30 April across England as a result of a pandemic that has killed more than 12,000 people in the UK.