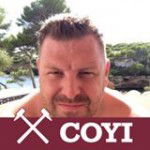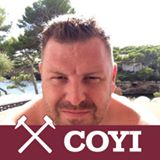 Pete Ellis takes a typically sideways and wacky look at the Payet saga
Dimi Payet?
To be honest, I think it's more than a little cheeky his agent to want more dough, BUT, Payet didn't grow up playing football on the streets of Reunion Island, dreaming about pulling on the shirt and emulating Dale Gordon's step over at Upton Park.
He's a professional making the absolute most of his giftings and if the Irons are ready t ocrease his contract – THEIR call!
Payet chanced his arm, the board have weighed it up and believe it's worthwhile. If he carries on as he has done, it's worth it. He's our best player and  everyone else seems to play better around him, – that alone makes it worthwhile.
The figures involved in the new deal are the going rate for players of his quality. Rather than think what a swine for asking, just remember we have the bloke for as long as the club wants him, and if he wants to go, we will get an obscene amount of dough for him.
If we pay the going rate for quality, it will put us on the radar of other top players, it's will show the current squad that if you perform exceptionally, you will get rewarded, and most importantly, it will make Daniel Levy re-think his entire transfer strategy when looking for the best that the east end has to offer.
I'm delighted the board have once again put their money where those mouth is.
To those asking if a dip in form will result in a docked wage packet, I'm interested to know if your guv'nor leaves you a bit short at the end of the month if you have a couple of bad days.
I see why people raise an eyebrow, but it's that way of the football world now, so you either moan that we have caved in, or you would probably moan that we did nothing to protect ourselves should he have not been offered a new deal and left in the summer.
The age old question, are you a glass half full, or half empty character.
I think you can tell what camp in in.
In closing I'll leave you with this little message to our friends in the Chinese League.
Dmitri Payet
Dmitri Payeeeeettt
He doesn't like noodles
He wants pie mash instead