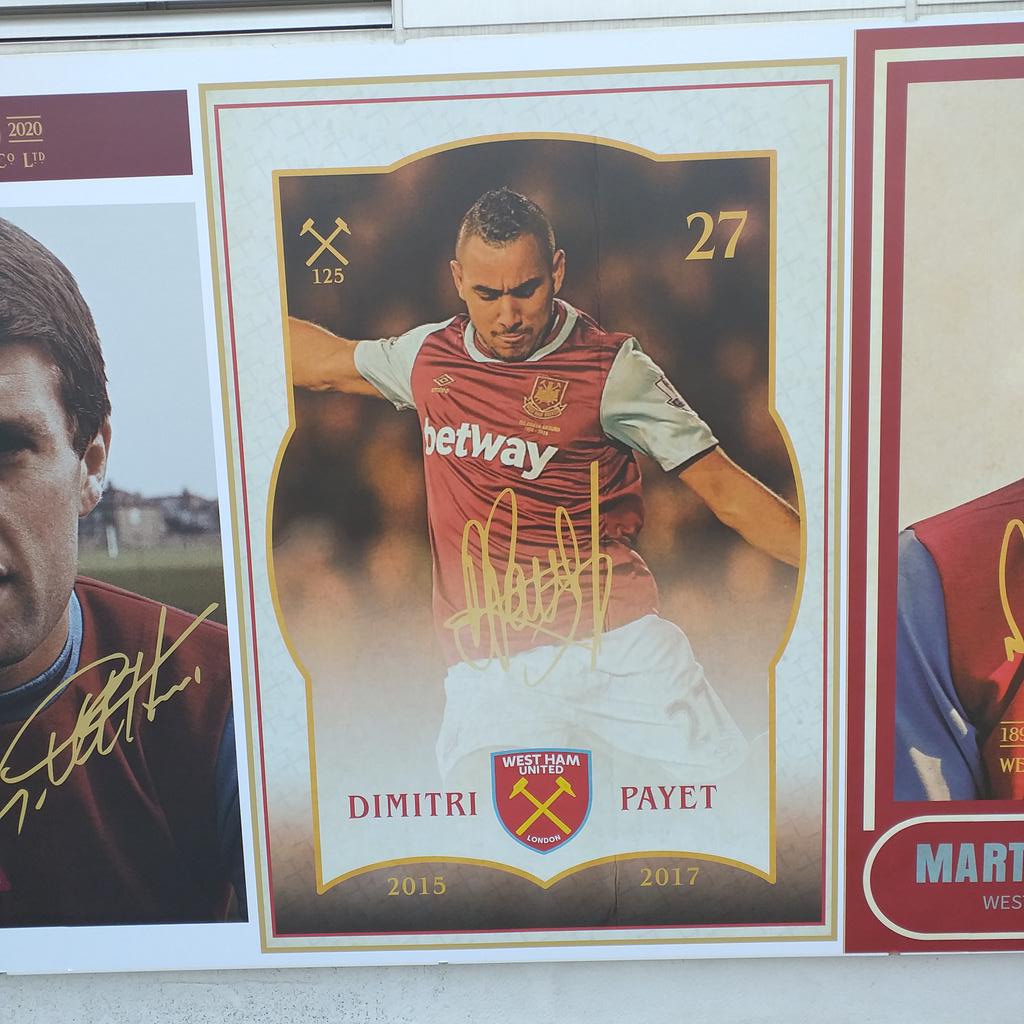 The Daily Mail today highlighted today that the club is out of touch with the fan base again as they uncovered the Dimitri Payet poster on the London Stadium flanked by club legends Martin Peters and Geoff Hurst.
Club sources told the paper there was a belief within the club that fans had mellowed towards Payet in the three years since he left.
Last week the mosaic of player posters to celebrate the club'ss 125th anniversary found criticism for displaying a poster of Frank Lampard Junior much to the amusement of many Chelsea fans where he spent the majority of career and is now their manager.
Another fact file for Phil Parkes suggested he joined West Ham for £100,000 when in fact he joined the Hammers in 1979 for a record fee of £565,000.
The club might think they can't do anything right at the moment but with no supporters in the stadium for the foreseeable future and lack of transfer funds, it might be argued it was a wasteful and daft idea to surround the empty London Stadium with expensive posters of players in the first place.