Dimitri Payet has become the first Ligue 1 player in history to score 100 goals and register 100 assists in the league.
The former Hammer left the club to join Marseille back in 2017, pleading homesickness as the reason for the move and forcing his way out.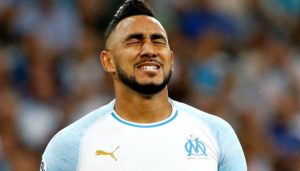 He has since absolutely thrived in France, and he scored a penalty against Ajaccio this weekend to bring up the record.
The 35-year-old ahs spent a total of 17 seasons of his career playing in the French top-flight and he has now brought up his century in both goals and assists.
One has to think that someone like PSG superstar Kylian Mbappe will eventually match Payet's achievement but, as it stands, he is the first and only player to have 100 goals and 100 assists in Ligue 1.
Payet is 35 so he is approaching the end of his career, but this is one of those immense achievements that will take some time to beat.