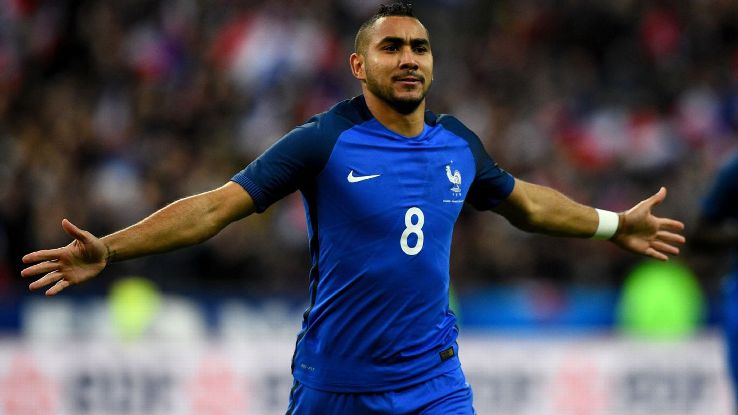 Dimi Payet remains as humble as ever after his magnificent Euro 2016 performance declaring:  Being the star is not something that bothers me, It's about the team and next time it might be someone else.
" I just try to perform and be decisive. It's going well at the moment, so I'm enjoying it."
Howeve, his French team mates are praising him to the sies with former Manchester United defender Patrice Evra saying:  "It's the player we saw at West Ham. I think playing in England has done him good. The game there is tougher: it's another style of football.
He's started to score incredible free-kicks, almost from the middle of the pitch. At West Ham, he's really the star player."
"He's an important player for the team. I play with him on the left and he puts in a lot of work. I'm very pleased for him and I know that he will not get carried away. If he keeps it up, it's perfect for France.
"The coach gives him a lot of liberty to come inside and get involved in play: to get behind the forwards instead of waiting out on the left. He is free.
"I told him, 'Dimi, if you really want to be the star for France as well, just do what you do for West Ham and you won't have any worries. He does magnificent things."
Tottenham goalkeeper Hugo Lloris was similarly impressed. "Dimitri saved us with that sublime goal," he said.
"Whether it's with the national team or with West Ham, we know all about his talent. It's great for him: he's up and running in the tournament and you can see he is full of confidence. We win as a team, but you always need these players who are at the highest level."