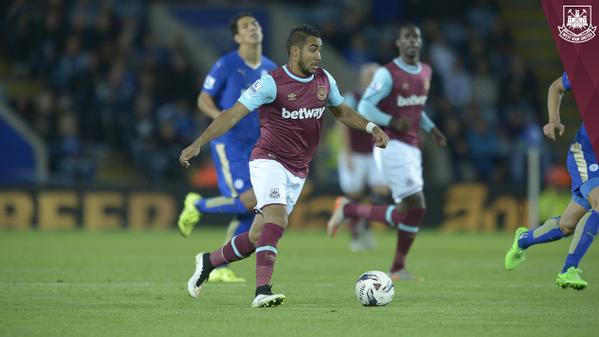 Dimitri Payet's financial arrangements and dip in form from his own incredibly high standards have dominated West Ham United affairs this week, interrupted only by a magnificent 120 minutes of Cup football.
Sadly his form dip – which is what we will be addressing here – has coincided with the club claiming they initiated talks aimed at giving him a new deal.
Whether that's the case or not, a section of fans have decided to make their feelings on the grubbier side of the game clear and aren't entirely happy with what's going off.
That's understandable but ignores the facts of football life – it's about dough, dough and more dough – and grim though it is to accept that the wallet is usually more important than the badge in most cases, it's the way it is in the 21st Century.
If West Ham improve Dimi's deal that's their business – although I think the difference between his £60k a week and Andy Carroll's £87k is an issue which perhaps needs to be addressed anyway!
However, I'm more concerned with the voices that are being raised about his last three or four games despite him displaying his game changing abilities with that magnificent free kick onto Ogbonna's head and a free kick against the upright in the first half.
The mesmeric footwork has disappeared and the grumbles of concern are being heard way up the Barking Road and beyond!
The question of why he is being played wide has been regularly raised and that, plus his inability to run through defences at will recently are questions easily answered .
He's out there because he is being marked out of the game through the middle, where there is no Sakho to run channels and move defenders out of position.
Nor is there a Lanzini to share the ball-carrying creative midfield duties which keep defenders occupied and thus freeing more space for Payet.
I genuinely believe it's as simple and straightforward as that and he will rise again as soon as one or the other – preferably both – are back which may even be this weekend.
Football brings huge over-reactions at times. It shouldn't. This guy is one of the best ever to wear the claret and blue and I'm with the manager who urged the cub to pay him what he's worth.
Then bring back the big two and watch him fly again!
COYI