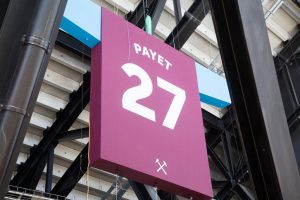 Dimi Payet is this morning being reported as having made a desperate plea to West Ham to allow him to leave for Marseilles this January.
We understand he has cited family reasons but the Hammers remain unmoved until the bidding hits their absolute minimum of £30 million.
Payet is allegedly insisting he wants to go to France for the sake of his marriage and also because he wants his three kids to grow up in France.
However, the Hammers have made up their minds they won't let him leave until the money is right and if that's not this month… so be it.
The club simply won't be held to ransom or be swayed by Payet's emotional pleas as they are aware that the player is worth at least £30m – £35m in the current market place.
They have also asked him to apologise to the club and fans and are still waiting for a response.