Stuart Pearce admits he had to fight back the tears after Andriy Yarmolenko scored his emotional goal against Aston Villa.
The Hammers attacker came off the bench after Mikey Antonio's injury and provided one of the moments of the season when he scored a brilliant goal to give the club a 1-0 lead.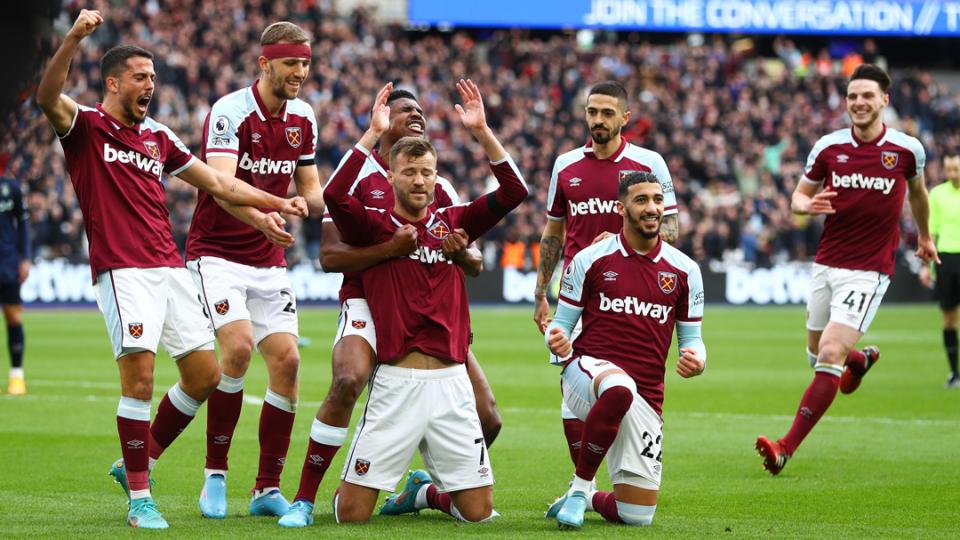 Yarmolenko controlled a Said Benrahma cross, swivelled, and sent a shot with the outside of his boot into the bottom corner.
There was a hugely emotional celebration thereafter, as Yarmo broke down in tears, as he marked his first appearance since Russia's appalling invasion of his homeland of Ukraine with a sensational strike.
Even Villa's fans were applauding the strike and Pearce admits that he was nearly crying, too, after the ball hit the back of the net, while also revealing that Yarmo was given a standing ovation by his team-mates when he got back to the dressing room at full-time.
Speaking on talkSPORT, Pearce said: "It was a really, really emotional day.
"I've got to say Yarma[lenko]'s conducted himself brilliantly over the last few weeks and to be honest with you, how he's done it, I don't know.
"He's been in to train most of the time, obviously with everything that's going on, he was fortunate enough to get his wife and children out of Ukraine after the war had started.
"It's been really, really tough for him, and an incredibly emotional day yesterday, I've got to say. The scene was almost set for Yarma and the feeling and the support that everyone in this country has for Ukraine.    
"We came in afterwards [into the dressing room] and there was standing applause when he scored his goal.
"He was in tears and I've got to say there was a tear in my eye as well for everything that it meant.   
"It's a really sad scenario we are stuck in at the moment and hopefully there is a peaceful resolution very soon.
"But the way he conducted himself, the way the whole stadium came together, and I think there were Villa fans who showed support believe it or not, it was fantastic to see."