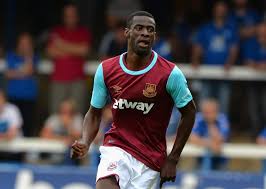 Reports by Gazzetta dello Sport suggesting that West Ham have raised their asking price for Obiang to €12.5 million, whilst Sampdoria are sticking to their guns with a €10 million bid are completely wide of the mark.
The Italian media outlet says Sampdoria's board are now requesting a meeting with West Ham officials to try and bring an end to the Obiang saga, one way or another.
However, as reported yesterday Samdoria have been told Obiang is not for sale and that the player himself has been told by Pellegrini that he is part of his plans for the coming season.  Pellegrini agreed to sale of Chiek Kouyate on Wednesday but will not sanction the sale of Obiang as he failed to land any of his defensive midfield targets within budget.
Obiang has family connections in Italy and was reportedly open minded about a return to Samdoria while equally being excited about the new project under Manuel Pellegrini.
Pellegrini is insisting he will only sign players he considers of better quality than he already has and won't sign anyone to fill a position.