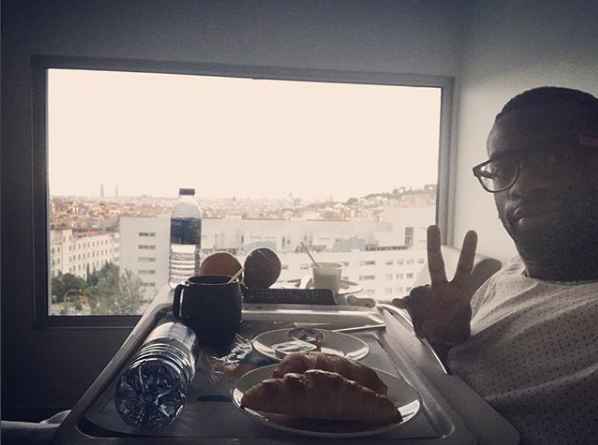 Pedro Obiang underwent surgery in Spain on his tore knee ligaments on Saturday morning. The midfielder sustained a grade three tear to his ligaments and further scans determined the injury required an operation.
The player will undergo at least two and a half months of recovery and rehabilitation from his operation with a return before the end of the season in May now looking extremely unlikely.
The 25-year-old looked in agony after a forceful challenge from Wigan's Max Power in West Ham's FA Cup defeat. Obiang was stretchered off from the field of play with David Moyes fearing the worst in his post-match press conference.
The player posted a photo of himself in a Barcelona hospital bed on Sunday saying "Good Sunday everybody. Thanks. To my fans and my teammates for the messages, I'm really good. After today have one less day to coming back to the pitch. ⚽️And ⚽️be ⚽️again ⚽️happy ⚽️ 🤙🏿🤙🏿🤙🏿🤙🏿 see you Soon."
Obiang joins long-term injuries of Edimilson Fernandes recovering from an ankle injury and Andy Carroll with a fractured foot both of which have no return date and are unlikely to return to action this season.