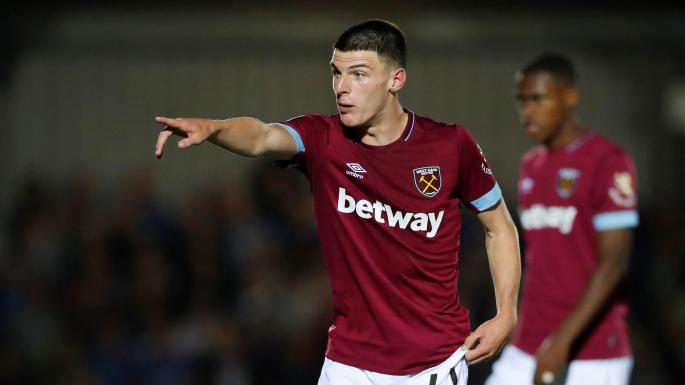 Manuel Pellegrini has addressed his mind to the Declan Rice sceanario as the various international and contractual dramas continue to surround the teenager.
We need no more reminders of his off the pitch situation but the manager's assessment of his abilities on it makes very interesting reading.
He said in his pre-Huddersfield presser: "I think Declan Rice has a lot of potential to arrive at the level that he wants to. After that, you must see the development of his career. He is learning a lot of things very fast.
I think he is improving his performance in every game, so I hope that he can be a top player in some years more.
He must continue learning because his position in the team is a very tactical position and filled by a very intelligent player, but I think he has a lot of potential.
He is a mature player for his 19 years because he is always listening. If you see young players, at the beginning they try to do what they think is best, but I think that Declan is always listening to us and what we are talking to him about what he must improve.
If you compare the first game that he played against Liverpool – not only Declan, but the whole team also – I think he has improved a little bit more in every game.
CandH view
On the strength of it this is a fairly dispassionate assessment of a young man who has been most people's man of the match several times this season.
His quality is obvious and the international and contractual positions don't seem to be affecting his game one little bit and that is the sign of a real pro in the making.
However, Pellegrini's clear view that he is not the finished article and still has some learning to do perhaps sends a message that huge agent demands may not quite be the order of the day.
Choosing his words with the usual caution, , that the manager adds that he hopes he will "can be a top player in some years more."
That too includes the suggestion that until he achieves the heights which he still has to scale demands should be kept within sensible limits.
The general tone of the boss' words are encouraging but he is obviously making a point or two here that one of two people – including the player too perhaps – need to bear in mind.