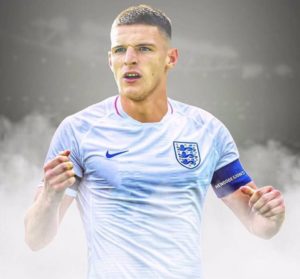 Manuel Pellegrini will have scared Hammers supporters to death when discussing the future of Declan Rice.
For just a couple of months after the defensive midfielder committed to a six years contract the boss is talking in terms of there always being a chance of his departure.
Sometimes things get lost in translation but it's difficult to see how that could have happened when he was asked the question in his Everton  pre-match presser today.
Rice has commanded such wide praise – and near adulation – that he is probably now being seen as a No 1 target on any of the big four's list of targets.
And Pellegrini gave none of them any cause but to show their interest when he addressed the subject earlier after a media story appeared saying he is set to become a target for newly appointed Manchester United boss Ole Gunnar Soljskaer.
Pellegrini really set the cat among the chickens when he declared: "It is just a matter of price. If it is a good deal for the club, player and he improves his career then we can do it. "But I don't know nothing there."