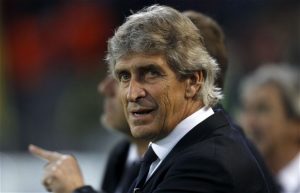 Manuel Pellegrini has made it clear that the game against Wolves is one the Hammers must win!
 Talking at his press conference hr said: "Yes we must win it, we knew it would be a tough start to the season. We made a mistake once, we cannot do that again.
And dropping a heavy hint about our performances so far he added: "Every team has good players so if you don't play with 100% intensity then it's difficult to win.
"Every team has money to bring in good players. Every game is now very difficult. Every team can bring in good players and that's why this is the most competitive league in the world."
"When I was out in China I was always seeing what was happening in England. Wolves had a very successful season last year, with the amount of points they had in the Championship.
"I've seen the three games they've played before us, and they believe in what they do."