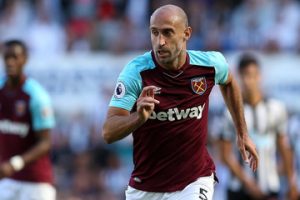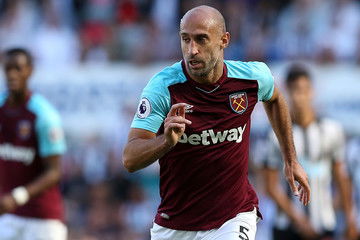 The Hammers left back problem may be more than troublesome but manager Manuel Pellegrini is equally concerned about the right side and isn't afraid to say so publicly.
The injury to Ryan Fredericks couldn't have come at a worse time with the busiest time of the season in front of us and with Pablo Zabaleta facing a programme of games he simply can't manage.
There have been suggestions this week that the Hammers have had early talks with Chelsea to cover the problem with a move for Victor Moses in January.
And whilst that was denied by our own regular source in a text to us at the time there was an intriguing add on with him saying: "But you never know."
In the meantime Pellegrini has made it clear that the veteran right back can't possibly be expected to play seven games in December and he therefore has an interesting dilemma to solve as the festive programme approaches.
He said: "For his age it is impossible for Pablo to play seven games in December. First we have to win at Newcastle with Pablo, and then we need to work out what we are going to do, maybe using different players."