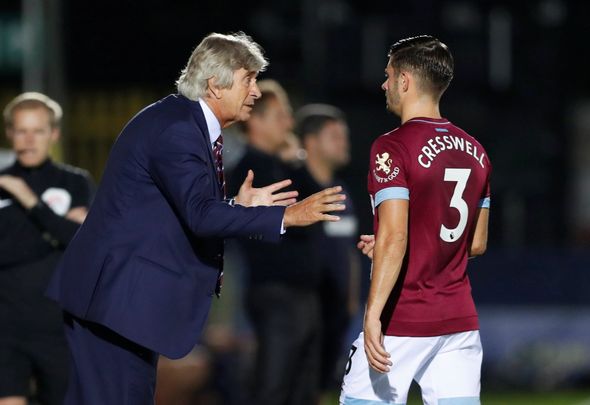 Manuel Pellegrini made his decision to offer a new contract to Aaron Cresswell just as it was he who ensured that Arthur Masuaku got a new four year deal.
The manager has never lost faith in either of the left backs despite some indifferent form from both over the last 18 months.
But having been a great admirer of Arthur's wing skills and preferring to use him in an attacking left sided role he was delighted to see Cresswell come back to his best defensively, capping two recent performances with two goals.
However, the stats show that the former Ipswich Town defender has managed just two goals in the last couple of years but appears to be trying hard to add something different to his game although the manager defied the expectations of many in sorting out new contracts.
The 29 year old is understood to have received just a small rise and was more than happy to accept the terms he was offered by the club.
It now remains to be seen whether he will hold his place on a relatively regular basis unlike Masuaku – who despite a decent new deal – has been unable to force his way into the Premier League action since being red carded against Aston Villa.