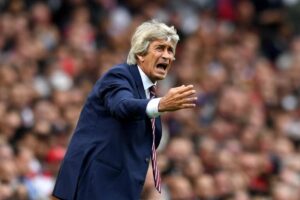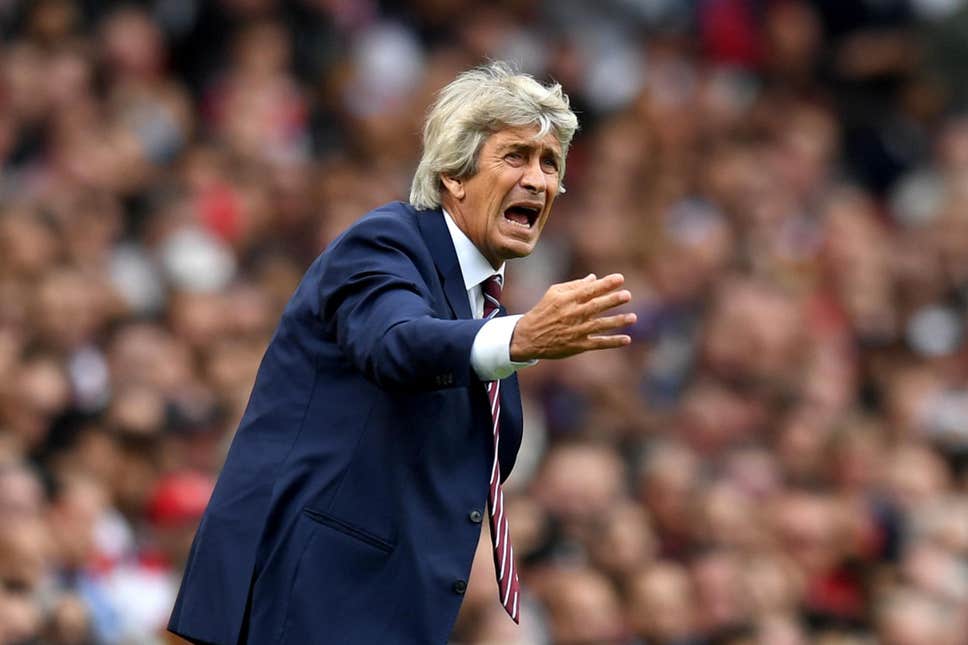 Manuel Pellegrini has made it clear that he and the players fully intend to give the fans something to cheer about on Monday evening!
It's been nothing but gloom and doom at the London Stadium who haven't seen the team win at the London Stadium since beating Manchester United on September 22.
And after the last few desperate weeks interrupted briefly by the win at Chelsea the manager is desperate to give the fans something to cheer about.
Such is his demeanour that desperate hardly seems the right word but there can be no doubt that anything less than a win over a pretty dreadful Arsenal team is going to cause him enormous problems.
He continues to put as brave a face on things as possible but fan cynicism is now reaching peak levels and the demands for his departure could reach a crescendo should Arsenal win at the London Stadium in a game which has taken on mega proportions.
And speaking at the pre-match presser he said: "We are going to work knowing that we must do a very good game on Monday.
We must believe in this moment more than ever. We demonstrated that we can do it against Chelsea and we must try also to not concede goals from set pieces, because we are conceding too many goals that way this season, and I hope playing that way we can get three points against Arsenal.
We didn't win the last games in front of our fans. It's a special game also, both London teams, and I was happy in the way we played against Chelsea.
I think three points playing two games away was not bad, but of course we were not happy with the result against Wolverhampton, even though we knew before it was a difficult game. Now we must recover our good results at home.
The pressure is in every game to always try to do it better, to try to play well and to try to win the game. You don't need to be in a bad position or be without a win in five or six games to start to feel the pressure. The pressure is always there.
We need to be confident, trusting in the way we work and play. We must have a high performance as a team, a good spirit and desire, and we try to continue working in that way every week."
Read more at https://www.whufc.com/news/articles/2019/december/06-december/pellegrini-special-derbies-importance-home-form-and-belief#4cVqIV7DKxOvsHSV.99