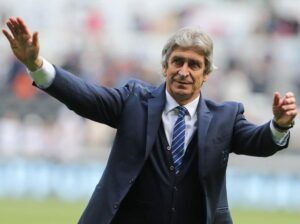 Manuel Pellegrini will ensure that Winston Reid makes a steady rather than rapid return to the first team after the long standing Hammers servant made his comeback last night.
The central defender will now step things up according to the boss after he had completed 64 minutes for the under 23s against Wolfsburg B.
But obviously after 19 months on the sidelines there#s no huge rush although we all know that fit Reidy would make a big difference at the back.
Now he's set to start training with the first team squad whilst completing some matches for the Development team over the next month or so.
Hopefully that could see him challenging for a place in the first team again by December and giving the manager some serious defensive options.
Pellegrini was clearly delighted the 31 year old had made a successful return and explained the likely short term programme in front of him during this morning's pre-Newcastle match.
He said: "We will see how Winston reacts now. Next time, he will play a complete game, and then we will see how he does training with the first team."