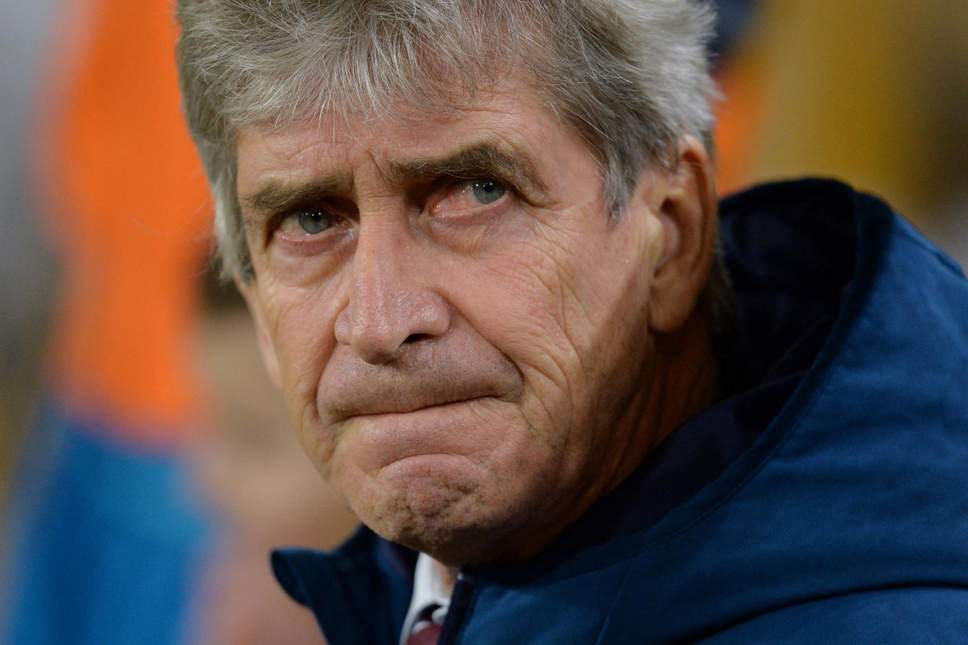 West Ham will stump up about £15 million for the compensation due on Manuel Pellegrini and  Mario Husilos' contracts should they sack them with another million or two going to the backroom staff.
Pellgrini faced a torturous meeting on Monday morning following the 3-2 defeat by Spurs when he became aware that the club was on the brink of terminating his his contract unless he turned it around fast.
That could even come as soon as Saturday at Chelsea or next Wednesday night at Molineux – two of the toughest games on the calendar given his circumstances.
The timing – unless there are two top results – will depend  on whether a replacement has been lined up with David Moyes the most wanted and Chris Hughton and Sean Dyche still in the frame.
The club is hurrying to sort a suitable candidate as the sack looms for the 66 year old Chilean.
Dyche is likely to be rejected on the basis that it would cost another £10 million to compensate a contract which includes surivla bonuses on top of his basic wage.
There remains no huge appetite to sack Pellegrini but we were told last night by a well placed club insider on the phone that defeats at Chelsea and Wolves would have seen the club take just two points from a possible 27 which he said "is as near impossible to live with it as it gets."