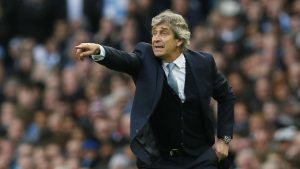 West Ham's decision to spend big on either Manuel Pellegrini or Rafa Benitez as their next manager means they and won't see much change out of around £25 – £30 million over a two year deal for either.
Manuel Pellegrini – currently on €18 million net – is understood to want out of China and the Irons are expecting him to arrive in England next Monday or Tuesday.
The former Manchester City boss knows he can't expect the same wages as he's been on with Hebei China Fortune but will be pushing the Hammers to a deal of around £12-13 million a year.
Benitez too, with a £6.5 million clause involved, will be looking for around the £10 million wage mark meaning that both will cost a fortune in Hammers terms.
We understand that should the club fail to land either of their main targets – although there is growing confidence they will with Pellegrini the one they really want – they have one other mystery candidate they will turn to although Portuguese boss Unai Emery is ready to take the job.
We have been told that Claudio Ranieri is a massive outsider and not in any sort of frame!