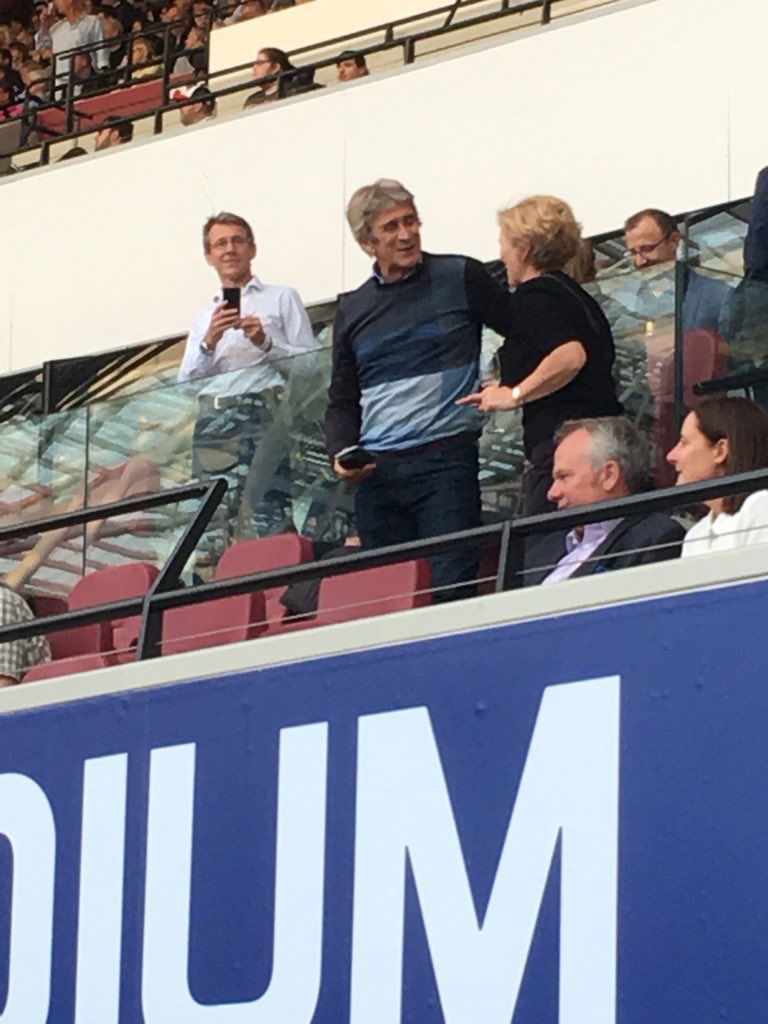 The new West Ham manager had his priorities right – get the contract sorted in time to have a night with the Stones.
Manuel Pellegrini lost no time at all in getting inside the London Stadium tonight with our picture showing the gaffer  getting himself ready to watch the greatest band on Planet Earth from the corporate area.
This is what people born at the right time do and he was soon spotted rocking out as Mr Jagger and the even more important Mr Keith Richards got their stuff together with Woody, Charlie and Darryl.
Hope the boys did the right thing and included 'Start Me Up' as the gaffer gets ready for next season – 'Wild Horses' won't keep us away!