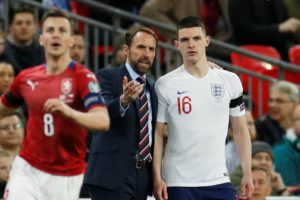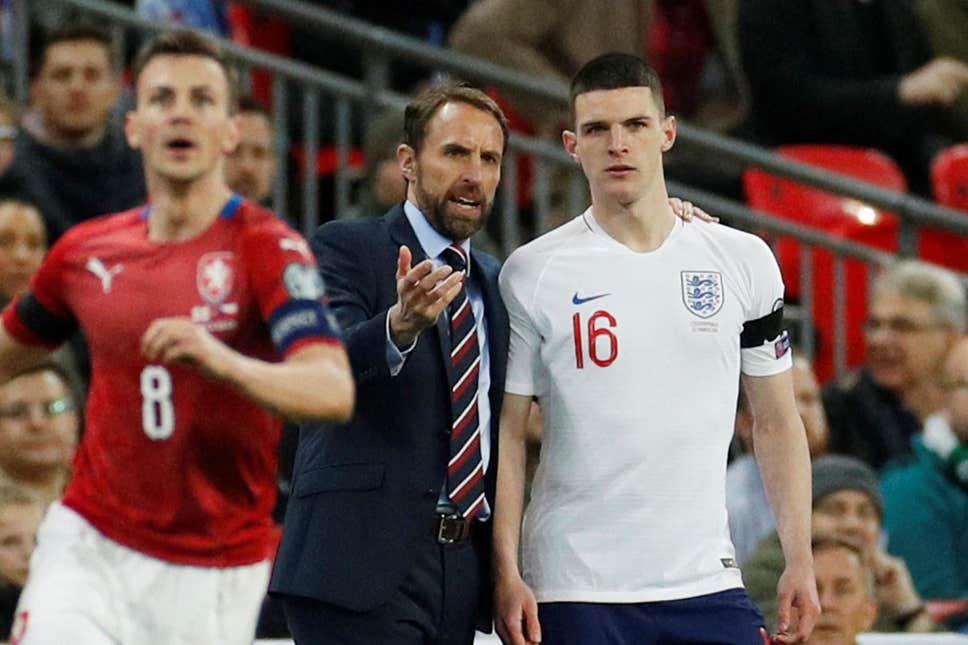 West Ham boss Manuel Pellegrini has intervened in the new row surrounding Declan  Rice's decision to switch his international allegiance from the Republic of Ireland to England.
The row has been rumbling on during the international break as the Hammers defensive midfielder cemented himself into Gareth Southgate's team.
Even the England boss admitted he was concerned the 20 year old could receive some terrace abuse after a decision which took months to settle back in the summer.
Stoked up again by Sky pundit Gary Neville when claiming he felt uncomfortable about the move and that it was a situation which needed addressing by the authorities, Pelle has come out to speak in defence of his player.
It's too easy to forget that players of his age need advice and help in making critical decisions but the Hammers boss reckons Declan – having taken done so  – should now have his decision respected.
Whether one does so or not it's quite right that the player's manager should come to his defence.
He said ahead of West Ham's game with Aston Villa – live on Monday Night Football on Sky Sports:"I think Declan delayed his decision and had a think and a talk with the people important to him so I don't have any doubt that it was the right decision Declan took for his life."