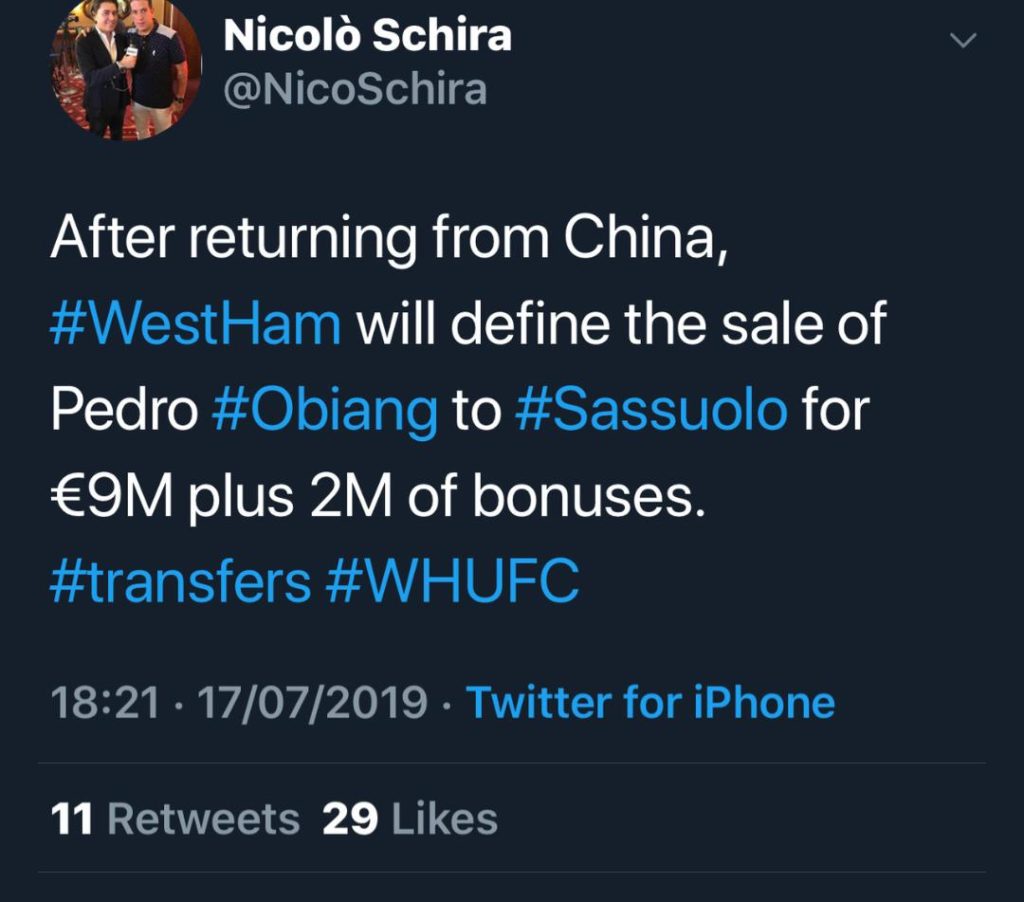 Pedro Obiang is on his way with a move to Sassuolo set to be completed when the squad return from China.
The news has been broken by the Italian journalist Nicola Schira who was the first to reveal that Seb Haller would be joining the Hammers despite fierce barracking from the German media.
Schira has developed a good track record on transfers down the years and reckons the Hammers will get €9 million (£8.1m) plus  £1.8m in bonuses (extras) for the midfielder.
It will mean the Hammers have made a small profit on the midfielder for whom they paid Sampdoria £5.4 million in 2015.
The Serie A outfit have been tracking Obiang for some time and it now seems pretty well definite the player is on his way over the next few days.
And the cash will immediately be handed over to the manager and director of football with a senior source telling us by e mail: "We will be handing everything over from the sale of fringe players for squad reinforcements."